Asset Management: Understand Why Reliability Is So Important
To keep activities flowing properly, continuous production, and ensuring the productivity of all employees, quality assets must be managed. Focusing on good results for the organization. To better understand how this Asset management is carried out and its impact on the industry, stay with us!
What is Asset Management?
In this article, we will refer to tangible goods, assets that are part of the physical structure of an industry. Thus, assets are the goods that make up the value of a business, that have value, or that produce value for the business. But assets can also be an organization's intangible assets.
As an example of assets, we can highlight equipment from the production and IT sector, documentation and contracts, tools, and raw materials, among others. And the process of managing these assets comprises planning that directs actions from the moment they are acquired, until their final use.
Thus, according to the ISO 55000 Standard, the approach, planning, and plans implemented in a coordinated manner in an industry are part of asset management, so that value can be generated for an asset. In order for this value to be reached, there needs to be a balance between:
Costs;
Scratchs;
Opportunities;
Performance benefits.
How important is it to carry out the Asset Management
Asset management is an indispensable strategy when planning an industry. This is because objectives need to be defined, as well as key performance indicators for assets, so that value can be defined as a whole. Among the benefits of optimized asset management are:
Effective management of value creation, risk management and responsibilities;
Subsidy for strategic asset investment decision-making;
Better production outputs;
Decrease in capital and maintenance costs;
Greater safety of people and processes;
Increased availability of the asset;
Improvement of the organization's reputation and market position.
What is the relationship between asset management and maintenance?
As we said, the assets of industry are characterized by tangible and intangible goods and objects that are controlled by the organization. Asset management is responsible for producing the value of these goods, controlling their entire life cycle until the final stage, disposal. Through it, you can ensure the safety of both employees and customers, validate the functioning and productivity of teams and systems.
Therefore, with good Asset Management, the industry can standardize quality, investing in preventive rather than corrective actions. This management directly contributes to optimizing results, improving equipment performance, and increasing employee and customer satisfaction. This is because asset and maintenance management brings numerous benefits to the industry, such as:
Reduces complaints and loss of consumer confidence in your product or service;
Increased product quality;
Quality term control;
Prevents decreased productivity;
Reduction of equipment repair and maintenance costs;
It reduces the rates of work accidents.
To perform this Asset Management and maintained it properly, it is necessary to carry out an assessment of current indicators and the systems maintenance history.
Therefore, it is vital to monitor everything that has already been done to implement quality management in a strategic way. This analysis should also contain the following points:
Assessment of current indicators
Assessment of the status of all your assets;
Elaboration of a criticality matrix for each one, thinking about preventive actions;
Development of a preventive maintenance program;
Documentation of the actions taken;
Programming of services automatically;
Creation of an asset database for tracking;
Investment and implementation of quality, process and management tools.
For a company to safely establish itself in the segment in which it operates, it is necessary to have good strategies and an efficient action plan. Asset management is an excellent alternative to apply best practices within your company, obtaining positive and satisfactory results.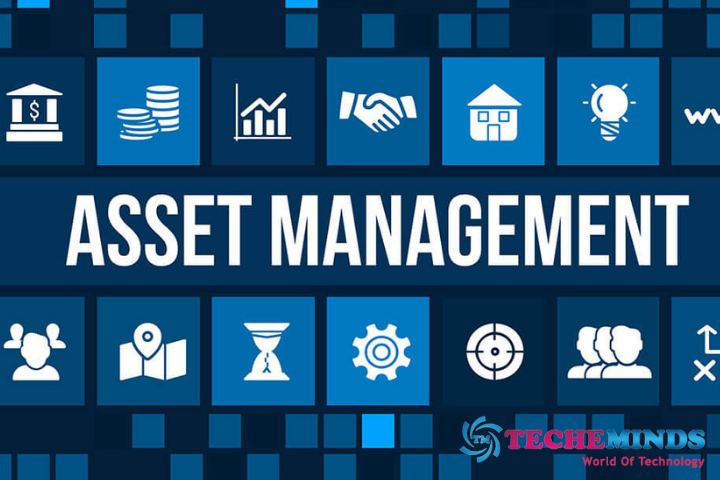 Why invest in Asset management ?
With the high competitiveness in the various sectors of the globalized market, the objective and focus of many companies are directed towards increasing productivity and reducing costs. And for this to be possible, many entrepreneurs invest in good asset management, generating value, concept, and authority for their business.
Asset management contributes by generating a return on invested capital and extracting all the company's growth possibilities in the market it serves. Thus, balancing values ​​and costs, measuring opportunities for new business, and the risks on investments are some of the actions that must be planned and controlled for this purpose of generating value.
We can define that efficient management is one that proposes to organize a company in such a way that it can meet all the technical requirements necessary for the performance of its activities in a legitimate manner and in compliance with security policies.
Positive results of efficient management
When Asset Management is structured correctly, the results are positive and satisfactory. Thus, some results observed in this management process are:
Cost reduction and productivity waste;
Risk prevention and better control over activities;
Increased productivity;
Optimization of activities with the adaptation of machinery and tools for the functions performed;
For these results to be achieved, a more precise organization is needed and it is essential that managers know the real value of the project. And to assist in this process, technology allows us to integrate systems for sectors, capable of generating detailed and more accurate information about the next steps towards the success of your business.
The automated system offers the best solutions for different market segments and allows you to increase your company's revenue through a cost-benefit in which it is worth investing
Also Read: Kanban Certification: Boost Your Agile Project Management Credentials