Internet Explorer Alternatives As This Browser Have Eased To Exist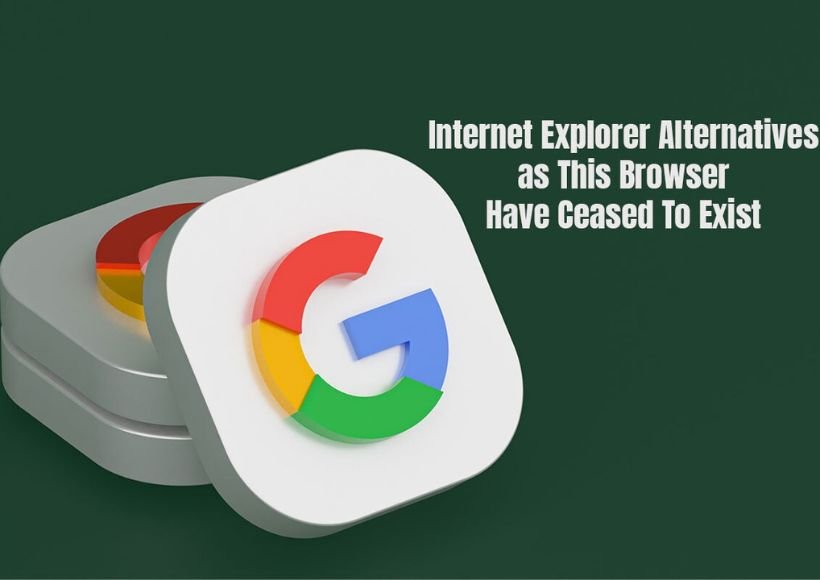 Microsoft's Internet Explorer is a much-loved web browser, but Microsoft no longer supports it. Hence, Windows users have automatically made the move to Microsoft Edge. But Mac users might be oblivious and may still want to run IE.
Interestingly, Internet Explorer was the default browser on all Macs. But that was a long, long time ago. Since the launch of Apple Safari in 2003, this has occupied the place as the default web browser on all Macs.
Although Safari is an excellent browser optimized for MacBooks, many users missed using Internet Explorer and wanted to know how to use Internet Explorer on Mac. They even found a way, and that is using a virtual machine. IE cannot be installed natively on the Mac. You can even simulate IE with Safari by turning on developer tools. Go to Preferences in Safari and click Advanced. Check the Show Develop menu in menu bar option, and then the developer tools can be directly accessed from Safari.
The next step is to head to the Develop menu in Safari's menu bar > go to User Agent > choose your desired browser (in this case, IE). The website you are on will automatically reflect your chosen browser.
All said and done, using IE in 2023 or beyond isn't a good choice because IE has surpassed its End of Life date and will no longer receive security updates. Hence, the web browser is exposed to new ransomware attacks, viruses, and malware.
Instead, you can use the following IE alternatives.
Chromium/Chrome
Google Chrome is the most widely used open-source web browser. But it is known for hogging system resources and hence, not a good fit for Mac users. The browser is known for its heavy RAM utilization. However, it continues to be liked for its speed and simplicity.
The browser offers a wide range of extensions to boost productivity, and you will find an extension for all types of tasks.
Brave
The Brave web browser was designed with the objective of blocking everything except website trackers and user-approved advertisements. The browser is known for its security, speed, and Chromium extension support. Bugs are also tracked so users can browse the Internet without a second thought.
Firefox
Mozilla Firefox is the web browser that started the sensation of open-source web browsers. Before Firefox, it was Internet Explorer that seemed undefeatable. But that belief was shaken with the introduction of Firefox.
The browser is known for its security, and several extensions are available. It also offers a uniform user experience across different systems.
Opera
Opera is not as widely known as Firefox and Chrome. But it is adopted due to its lightning-fast performance and the ability to use add-ons from the Chrome library. The browser also has an in-built VPN and ad-blocker, along with in-browser messaging.
This is a Chromium-based browser, and hence, speed and performance are a given. Besides letting you use Chrome's library, the browser offers some exciting features of its own. For instance, Flow. This feature is designed for users to spot things they want to come back to later. Flow lets you do that more elegantly if you are constantly messaging or emailing interesting links to yourself.
Vivaldi
The Vivaldi web browser is the brainchild of former Opera developers. Similar to Opera, the browser does things differently from the widely known, big-name web browsers. This browser is big on customization, and you can tinker with almost everything, including how navigation works, the UI looks, etc.
Once again, Chromium is under the surface here. But what you see is different from Chromium-based web browsers. You can stick toolbars wherever suits you, pin sites to the sidebar, or adjust the pages' fonts and color schemes. The browser also has a notes panel and the usual bookmarks and history bits. Users can personalize the way search works and give nicknames to search engines, change how tabs get grouped and work, etc.
Your browsing history can be viewed in graph form to see how much time you spend on specific websites.
Konqueror
Konqueror is another web browser that isn't well-known, but it is responsible for KHTML, the browser engine forked by Google and Apple for Chrome and Safari browsers. It is also used by Vivaldi, Brave, and other web browsers.
Today, the web browser uses its native KHTML engine or the Chromium fork. The browser is maintained by the international KDE free software community.
The problem with this web browser is that it only runs on Linux desktops. But the browser is efficient and fast, comes with an in-built pop-up and ad blocker, customizable URL shortcuts, and doubles as a man page viewer, file manager, and more.
The Bottom Line
These are top Internet Explorer alternatives for users who are heartbroken that Microsoft has pulled its support and this legacy browser has ceased to exist.
Also Read : Strategies For Reliable Web Apps Deployment, Scaling, And Maintenance