12 Steps to Start A Business From Scratch
Do you want to start but you don't even know where to start? Here are some tips to learn how to start a business from scratch. Like all the slightly complex things in life, it seems complicated, but if you reduce it to a series of small decisions and arm yourself with perseverance, you will see how each step can be overcome without too many difficulties.
12 Steps to Start A Business
1. What customer needs do I need to start a Business?
Call it a business idea or a new business concept, the purpose is the same and you have to be very clear from the beginning. A business, a company, has to add value to its customers, meeting needs in exchange for paying a price. If your idea does not respond to a real need, it does not work.
In this blog, we have talked many times about the business idea, and how it can be valued. We always repeat that the essential thing is that you provide an improvement, however small, over what already exists. It is not necessary to invent a product like the iPad to succeed, just by improving a little what already exists can be enough, but you have to make sure that there is a sufficient marketing for your project.
2. How much is the client willing to pay for my product or service?
This point is very important. In the first place because in many cases the client, even though they value the contribution of your concept positively, is not willing to pay for it. On the other hand, if the client is willing to pay something, it is normal that they do not want to pay as much as you would like. On pricing policy, I refer you to the article we wrote a while ago about selling expensive or cheap.
3. How much does it cost me to produce? 
Once you have a more concrete idea of ​​the potential market and the price you could put on your services and products, one very important aspect remains: How much does it cost to produce them? Obviously, if you create a company it is to earn money, therefore it is essential that you estimate the variable costs and fixed expenses of your project, to have the first idea of ​​profitability. If you see that it costs you much more than you could sell, in principle your idea has little future, but do not be discouraged, it is possible that focusing on it in another way may be profitable.
When you want to know how to start a company from scratch, you must first be clear about your priorities. Often, entrepreneurs sin with greatness and want to start with large and well-located premises, several employees, new machinery, etc. Large-scale approaches make it very difficult for a project to be viable because don't hesitate: the expenses will always be greater than you have been able to estimate and the income will be less. It is better to start with humility and less expense.
4. Am I qualified for this business project?
One of the great causes of business failure is that the project developer is not trained to lead it. So it is important to ask yourself frankly if you really have the ability to turn the idea into success. One of the most important aspects is knowing the sector where you are going to work. The enthusiasm and interest in your project, although necessary, are not enough. Let's imagine that you have always worked in a bank and your dream is to set up a chain of pet stores because you love pets.
As much as you are excited, if you do not have the knowledge of the sector or the contacts, it will not be impossible to succeed, but you will have it very, very difficult. In this case, it is better to associate with one or more people who will give you the look you lack. To return to the example of pet shops, if you read the interview we did a long time ago with Javier Osa from Kiwoko, you will see how the partners have profiles that are completed.
5. The Business Plan
Once you have more defined your idea and your first estimates make you think that it is viable, the real work with the business plan begins. You have to study in detail the commercial and financial aspects of your project. Answering important questions such as What do you sell? What is your clientele? What are your competitors? It is important to be very specific.
A small example
Let's imagine you are going to start a book store. The answers to these three questions cannot be: I sell books, to readers of the X neighborhood and my competitors are the Fnac and the Casa del Libro. Generalities are not valid. Another thing is that you answer that you sell the largest offer of historical novels in India.
After you answer that you are targeting a mostly male audience between 25 and 45 years old. Finally that you have analyzed that your competitors are partly the big bookstores, partly the online stores. All this with the nuance that you have identified a niche market where nobody offers such a wide variety. And you also sell both in a physical store in the center of Delhi and on the Internet and in electronic format, etc.
5. The business plan is a complete study
I have only given a small example about a fraction of the business plan business study. There are many more aspects to analyze, but what I wanted to make clear is that it has to be deep and specific work. To create a company is to compete, and you cannot win with generalities. You have to provide specificities and know how to explain them clearly. Or else, as Jack Welsh, former president of General Electric, said: "If you don't have a comparative advantage, don't compete." In the business plan, you will also define how you are going to work, with what means, with which template, in which place, etc. It is like a general rehearsal of your company, with all the relevant aspects. If you are choking, you can ask for outside help.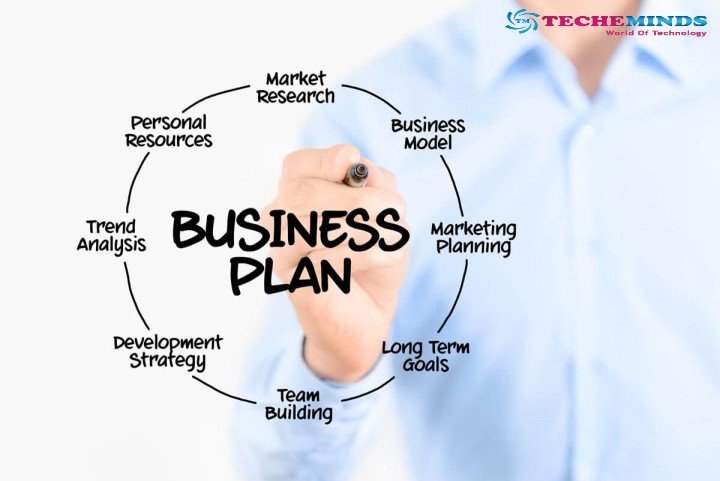 6. The legal form
The next question, when you ask yourself how to start a business from scratch, has to do with the legal form. Once you have your project well defined, you will have to decide how you are going to formalize it. In India it can be summarized in two great options (although there are more): autonomous or limited company. Simplifying, it can be said that if you are going to start alone and that the volume of benefits that you estimate will not exceed an annual salary of about 45,000 euros, the most practical thing is to choose to register as a self-employed person.
In case you have more benefits, other partners, an important billing, or that the company's own legal structure is relevant to your image (in certain circles, suppliers and customers will only pay attention to you if you have a company), then it is the better choice to create an SL (limited company), which you can start with only 3,000 euros of capital.
7. Financing
The business plan will determine how much investment you are going to need, and how much money you will need to cover the more than certain losses of the first months (sometimes years). So either you already have this money (congratulations, you can already start your project), or like most entrepreneurs, you will have to find it. There are several sources of financing, from your own savings, money from friends and family, public subsidies, bank loans or equity investments in venture capital funds or business angels.
8. The partners
Another very important aspect is knowing if you launch alone or if you go with partners. This depends on your personal skills, your preferences, and your needs. As we explained before, if you lack knowledge (financial, commercial, sectorial), it can be very useful to have a partner. But your management style also matters a lot. If you prefer to work alone and want to control everything, it may be better to go solo, although working alone is not easy. If you choose to associate, you will have to avoid the mistakes that we discussed in a previous article.
9. The location
If we talk about how to start a business from scratch, we will have to find a location for your base of operations. Where you go to locate your business is always important. It is clear that if it is a commercial premise, you will have to find the most suitable area, and never forget that you have to go where the clients are, not wait for the clients to go wherever you are, because for this type of company the location It's fundamental.
Even if you don't have a store, there are other aspects to consider. You will always have to receive customers or suppliers, so being in a town 80 kilometers from civilization is probably not a great idea. Similarly, if you choose to trade online, you have to find a location that allows you to optimize your logistics.
Searching for a place is not always an easy task, but finally, everything is accomplished.
10. The employees
Employees are your most important partners. They are the ones that have to offer your customers the best products with the best quality of service. You have to be happy to work with you while you have to demand the best of them. Perhaps the first thing you have to explain to them is that you are not going to pay them the salary, that the client takes care of this, as Henry Ford said well.
When choosing them, think about what is best for your company in the long term. It may be that at first you do not have money and you want to hire unskilled personnel for little money, but in the long run, if your employees are not better than you, it hurts you. Always look for the best for each task. If they are not people with a lot of experience, bet on young people with potential.
Human resources are possibly one of the most complex aspects of the management of a company because objective economic aspects are necessarily mixed with emotions and personal preferences. But you learn a lot and quickly.
11. Suppliers
Entrepreneurship means learning to buy. If you do not take care of this fundamental aspect, you will not be able to offer the best services at the best price. Always negotiate, and find multiple quotes for all relevant purchases. Try to build long-term relationships of trust with your suppliers, because on more than one occasion they can get you out of trouble (for example when you urgently need a product for your most important client).
12. Searching and satisfying clients
You already have almost everything to get started, but you lack the most important thing: a customer who buys your products or services. And don't kid yourself, even if you have a very visible place on the artery with the most pedestrian traffic in the city, you will have to go and look for your clients. Convincing your potential consumers to buy your product or service is one of the most critical times to start a business from scratch. You will have to advertise, telephone to propose your services or send your sales representatives to tour the city door to door.
Readers of the blog undoubtedly know the series of articles that I published last year to give clues on how to find your first customers or how to increase the sales of your business. But it is not enough to find and convince them. You have to satisfy them with quality so that they become regular customers. It is essential to measure the satisfaction of your customers and put in place processes to continually improve it. If you don't do it, your competitors will.
Also read: What Possibilities Does The International Business Offer You, And How To Start It?