How To Check And Choose a Financial Advisor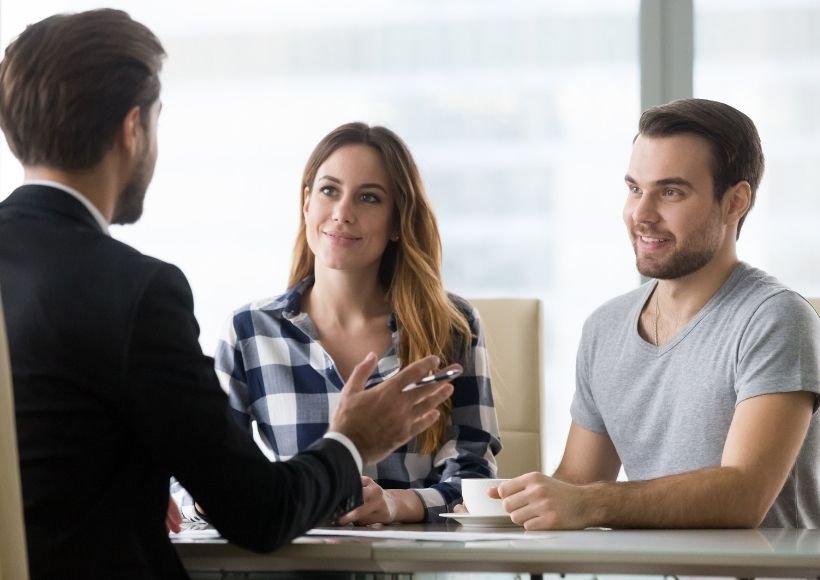 Most financial advisors or financial advisor must actively seek out clients. On the contrary , clients usually look for the best advisors themselves . There are the most beginning consultants on the market and only a fraction of them will become professionals and will last more than 3 years.
In the article, I use the popular term "financial advisor" as a name for a person who works by law as a financial agent. Ordinary people still use the term financial advisor to call most people who work with money. That's why I chose this name.
If you are looking for a financial advisor, check out more and choose the one who is a real expert and will suit you best.
Is he registered with the NBS?
Every financial advisor must be registered with the NBS . It doesn't matter if its headquarters are in Bratislava or Kosice. The rules apply equally to everyone.
You can check it directly on the NBS website . All you have to do is enter the name and surname of the consultant or the name of the limited liability company.
E.g. you will not find me in the NBS under the name, but you must search under the name of the company ILEK sro
If you do not find him under his name and you are not sure whether he has his own limited liability company, then based on his name and surname, you can see in the Commercial Register whether he has a limited liability company and what it is called and then you can enter it in a NBS search.
If you did not find your advisor there, then he is not an advisor (financial intermediary) and cannot perform financial intermediation.
If you found him there, you will learn the following facts about him:
how long he has been working as a financial advisor,

what company he works for,

in which sectors it is registered.
TIP no. 1 : Choose an advisor who is registered with the NBS and has registration in several sectors, ideally in all six. If he had registration for only one sector, e.g. insurance, so you can only mediate insurance and e.g. you will no longer process the loan through it.
How long has he been working as a financial advisor?
The longer he works as a financial advisor, the more experience he should have. However, this is not a flat rate. Even a beginner's financial advisor can provide you with a quality service if you are backed by an experienced colleague, a mentor, with a long experience, who advises, helps and controls his work. In that case, he is the guarantor that the work will be done really well and you have to check it. 
I personally have been working as a financial advisor for more than 15 years and I can confirm that my view of the world of finance has changed over time and the quality of the services provided has also changed. It all went gradually with increasing experience.
You can find out how long he has been working in this area in the NBS register. You will also find older registrations there if the financial advisor changed the company he works with, but only after 2006.
Find out if he is working full time or in addition to another job. Either you ask him at the meeting or you find out in advance from mutual acquaintances, through social networks and the like. If he works alongside other work, be more careful, as this may affect the quality of his work.
TIP no. 2 : Choose a consultant with longer experience, which will increase the likelihood that he will have more experience and can give you better advice. In the case of a beginning financial advisor, give preference to someone who has an experienced colleague behind them. And one more thing. Prefer an advisor who does financial advice as your main activity.
What company does he work for?
If the financial advisor did not introduce himself to you on the phone and on behalf of the company, you can find out for yourself again through the register at the NBS. There you can find an advisor as a tied financial agent or a subordinated financial agent. What this means, I write below.
A tied financial agent only works for one company and can only provide you with financial products from one company and will probably not tell you that there is something better somewhere because he would have to give up the business.
A subordinated financial agent works for an intermediary company that works with several financial institutions, so he can choose and offer you what suits you best and does not have to worry about not doing business.
Check the name of the company for which the financial advisor works and also check the experience of other people who have already used their services. Find out what companies the brokerage company works with. The more, the greater the chance that the advice from the financial advisor will be more objective.
TIP no. 3 : Choose an advisor who has a good reputation, quality references (link to my references) and a wide portfolio of financial products.
Check the payment discipline of a financial advisor
It may seem ridiculous, but you will also find financial advisors who have financial problems themselves. Often so serious that they are unable to pay their obligations to the tax office, the Social Insurance Agency, the health insurance company or to the banks.
For consultants who work under the heading of their limited liability company, you can check them via the finstat.sk website. There you will find a social worker, a paramedic and a tax office.
You can't easily check the repayment of liabilities to banks or non-banks. However, you can do this by going through the central register of executions or also through katasterportal.sk, where you can look at the title deed, on which there may be a note about the commencement of execution or the exercise of the lien.
If you find something serious there on the counselor, then sharpen your attention and think carefully about whether you will get advice from him.
TIP no. 4 : Never get advice from a financial advisor who can't clean up his own wallet and has financial problems himself. Look for an advisor who is successful and has his personal finances in order.
What references does the financial advisor have?
Customers often contact a quality financial advisor themselves. His satisfied clients advertise for him. Find out as many references as possible and make your decision easier.
Where can you find references? You can ask your mutual acquaintances or the person who recommended the financial advisor and gave you his / her contact.
Enter the name of the advisor into google and research what the web has to say about it. If your advisor has a website, be sure to check it out. An overall impression of his statements and opinions can help you make a decision.
E.g. If you enter my name Jaroslav Ilek in Google, you will find my references (link), a list of articles I have written (link) at the very beginning and you will also find reviews that people have written for my services directly via Google.
TIP no. 5 : The more quality references or reviews you have for a financial advisor, the greater the chance that you will be satisfied with his services.
Does he work from the living room or in his office?
A quality financial advisor has its own office. If you do not know who you are meeting, then make an appointment with a counselor at his office. It may happen that the office is not a suitable place to meet. Then figure out for yourself what his office looks like and whether it even exists.
If he says yes without any problems, that's a good sign. Finally, if the address of his office does not suit you, you can still suggest a meeting place. At least you can check who it is – a consultant from your own living room or a professional with an office.
The current situation due to the pandemic complicates this a bit. Many consultations have moved to the online environment last year, and in 2021 it will be no different. Some meetings in the offices were transferred to counseling by counselors.
TIP no. 6 : Choose a consultant who has his own office. This will increase the likelihood that he is a professional and can offer you a better service.
Prepare questions for the personal meeting in advance
It's not over a personal meeting. In addition to the first impression, you have the opportunity to ask the financial advisor a few questions. I recommend having pre-thoughtful questions that you can ask the counselor.
During the interview, ask him a few questions, the answers to which you already know from the NBS register.
Here are a few examples.
What company do you work for?

How long have you been working as a financial advisor?

What financial products can you mediate?
If the financial advisor does not answer these questions truthfully or twists, then you should politely reject him. A good sign is if he answers directly, truthfully and without any hesitation.
The other questions are for you to find out the financial advisor's views on finances, and you can use them to get a picture of his service and what you can expect from him.
What is your opinion on insurance and what do you think about insurance savings?

In what ways can life insurance costs be reduced without affecting its quality?

What do you recommend to clients most often if they want to reduce their mortgage repayment?

Which investment products do you consider to be the most effective if the client wants to minimize ongoing fees, maximize revenues and at the same time eliminate profit tax?

What financial products do you use yourself?

How do you invest your own money?
I'm not saying you have a counselor to confess and interrogate him. Just take it as an inspiration and you can use some of these questions in an interview with a financial advisor so that it will be natural and you will not even notice anything.
You can often create an opinion by looking at his comments on the social media he shares, his comments, opinions and statements . And you can do this before or after meeting him so he knows about it. This is common nowadays. I also look at the basic things offered by the web and social networks before almost every meeting. It helps me prepare before the meeting.
It is also worth checking what maximum scope of care it provides to clients within its services and what services it offers. It is important. It worked out for me to clearly define it so that clients know exactly what they are going for. Here you will find the main services we provide and this is the maximum care you can get from us.
You are simply looking for a consultant who will suit you as a person, you will feel good about his communication and you will see in him that he really cares about you and wants to provide you with a quality service.
TIP no. 7 : Choose a consultant who answers the direct question directly without hesitation and immediately reveals his cards, looks professional, expresses himself professionally and at the same time sits like a human being.
There are several ways you can check a counselor. This is just one of them.
If you like these tips, click on "I like" below the article. If you think this article could help your friends, share it via social media.
Also Read : Why do you need a corporate blog?