How To Secure Your Company Data And Applications In The Cloud
Protecting the security and privacy of company data as well as ensuring business continuity by always keeping systems operational are key challenges for companies. And to help achieve them, Microsoft offers a series of cloud services built into Azure and Office 365 that we will talk about in this article.
Overall, security for Microsoft is a continuous effort that includes experience, qualified personnel, and powerful technology. Azure and Office 365 store company data in a proprietary network of data centers, strategically located around the world, and offer integrated security features to all customers and optional controls so they can customize their security preferences.
Find out how your data can be more protected
Information (files and mail) is one of the most valuable assets. In fact, each company has information that makes it unique, so protecting it is key to continue growing. To do this, Microsoft Office 365 provides tools that ensure the security and privacy of your company data and provides capabilities that help companies adapt to external industry regulations and meet internal security requirements.
Leakage of information from your files and email
Data leakage occurs when there is any confidential or sensitive information of a company's data leaves it through the employees (deliberately or maybe by accident). To control these leaks, Microsoft offers a tool formerly called Informations Rights Management (IRM), which encrypts and protects sensitive information (files and mail) from unauthorized access.
With Information Protection, you can limit the actions that employees can take on confidential documents and emails, such as forwarding, printing or copying, to protect and control the dissemination of content. In addition, the files that are encrypted cannot be opened by third parties outside the company, even if it has physically come into their hands by any means (Cloud, USB, email, web, FTP, etc).
Protecting your companies data against spam and malware
Exchange Online, with its "Protection" module, provides a cloud-based email filtering service that helps protect your business against any new type of sophisticated attack. The service includes protection capabilities against spam, malware, and viruses as well as protection against malicious URLs in real-time.
For attachments, all suspicious content is subjected to a real-time malware behavior analysis that uses machine learning techniques to evaluate the content for suspicious activity.
Protecting your mobile devices
An increasing number of employees access sensitive company information through mobile devices. In this sense, Microsoft offers us Enterprise Mobility and Security (formerly called the Enterprise Mobility Suite), which provides complete management of the mobile, tablet, and PC floor. With this solution, IT administrators can control which devices have access to Office data. 365 and prevent access in the event of loss or theft, also providing the possibility of remotely deleting the data it may contain.
Helping you meet the highest quality standards
Office 365 adheres to global industry standards, including ISO 27001, ISO 27018, the EU Model Clauses, the HIPAA BAA agreement, and FISMA. Likewise, it is subject to third-party audits by consultants of recognized international prestige in order to obtain independent testimony of compliance with the directives and procedures for security, privacy, continuity, and regulations. How Microsoft Azure helps your business continue
How to protect your company data and applications in the cloud Companies that always need to keep their computer systems operational so as not to stop their activity have a good ally. With Azure, they can reduce the inactivity of their applications and speed up their recovery in the event of an interruption.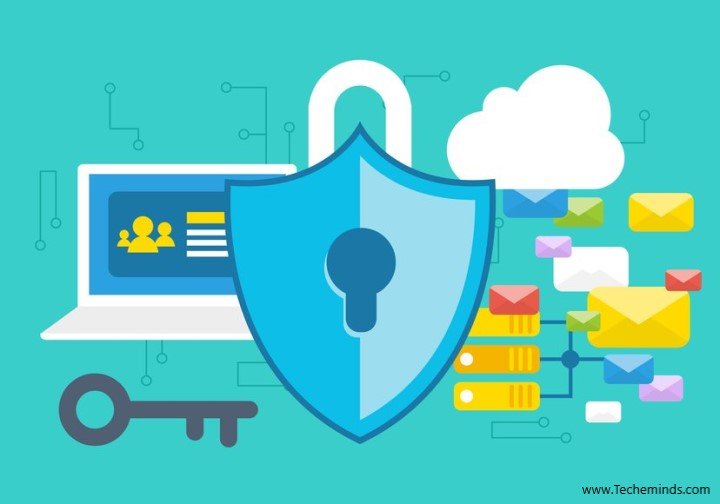 Disaster protection in your infrastructure
Azure Site Recovery helps you protect the servers you have in your company by coordinating the replication and recovery of physical or virtual machines in the cloud. With this tool, it is possible to create flexible recovery plans that are tailored to your needs and help you restore service, even with complex workloads.
Azure Site Recovery can be used in various scenarios such as Protection of VMWare and Hyper-V virtual machines as well as physical servers running Windows or Linux. Forget about the tapes and having to take them to the bank. Backups are an important and necessary task, which until now, with the traditional method, was neither too simple nor entirely reliable.
However, from now on, we have Azure Cloud Backup
Services that allow your company to reliably protect the company data you have at home or in another location at a low cost, being able to recover them quickly and easily. In addition, with Azure, only the changes made to the files are transferred to the cloud, thus optimizing storage costs and bandwidth.
With Azure Backup you can forget about tapes, copy devices, backup licenses, and having to take tapes to the bank. Secure and unlimited file storage Microsoft Azure provides secure and unlimited storage for your files, avoiding investment in disk cabs and backup systems. Thanks to its flexibility you can quickly and easily provision more space as needed and pay only for what you are using. Helping you meet the highest quality standards Azure is the first cloud platform to adopt ISO 27018, the first international cloud privacy standard.
How does Softeng help you?
Softeng, which has recently been awarded by Microsoft with the award for the best Cloud partner of the year, offers you its experience and quality to help you trace and agree on the most appropriate strategy for your company to go up to the cloud gradually, in stages, with no problems. upside down, safely, and starting to have advantages, benefits, and savings from the first moment. Also, we help you implement and take advantage of all the security tools that we have explained in this post.
Also Read : Cloud Architecture: The Basis