8 most common mistakes when publishing on the company's Facebook page.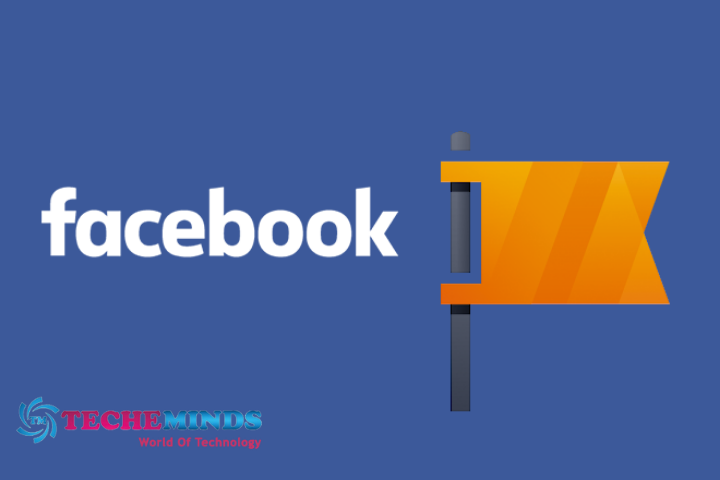 It is no longer enough to be on Facebook. If we want to make progress in business, let's use the company's Facebook page effectively. Many business owners make and repeat the same mistakes when posting on a company's Facebook page. Therefore, let's look at the most common mistakes and learn how to make quality contributions.
We communicate through social media with family, friends, and even business partners. Facebook connects people around the world. As of December 31, 2015, it registers 1.59 billion active users per month.
Social media gives companies a huge space to stay "engaged" with their customers. They help build long-term relationships with customers. Solve their problems. They give companies feedback. They support brand building.
In order to make the most of the power of social networking, you need to know or test what will work for your business. Only then will you invest your time effectively and with the desired result.
Let's look at the most common mistakes we make when posting on the company's Facebook page.
We publish photos, videos without comment
A photo or video without text has low utility value for 5g Internet users.
Always publish a photo or video with a short comment.
We state drought
Today- action!
New goods on offer!
Daily menu
Egg with base, Size: 0 – 13 kg
Unbeatable prices
FREE shipping
Describe the solution that customers will get. Write down what you want the site's fans to do. Use verbs: like share, comment, order a menu, come to dinner, visit a store, buy, enjoy…
We do not use photos for written texts
Posts without a photo tend to be overlooked by fans.
Get their attention with photos, videos, infographics, or cartoons. With a picture or a photo, you can increase the fan engagement up to several times (like, share a post, add a comment).
We offer, sell and resell
We publish monotonous content. We focus exclusively on the presentation and sale of products or services. We do not inform. We don't educate. We only advertise our services and products.
People have learned to ignore advertising. Facebook analyzes all published posts and restricts the display of sales-oriented posts. The fact is the more sales posts, the fewer fans addressed. On the 2nd side, if you constantly "push the saw", you run the risk that the fans will give you GOODBYE.
Don't be convinced.
Educate, explain, inform, entertain.
The essence of social networking is not sales. Provide Internet users with interesting, current, and valuable information. Post:
articles from your blog, announcements, news
videos, podcasts,
photography.
Post long articles on your blog and publish them on Facebook in abbreviated form with a link, such as "read on".
By alternating forms of publishing content and marketing, you can reach a wider range of your fans. By regularly posting, you build a brand.
Share posts from others: videos, photos, articles. Always add your own comment to a shared post. However, choose posts in the context of your business. People expect you to make contributions related to your business.
Use a 6: 1 ratio. Publish 6 "human" posts for one sales post: interesting facts, tips, advice, articles, photos, videos connected with your business.
We publish little and irregularly
We add posts chaotically, from time to time.
If you don't want to give your Facebook page the impression of a "dead beetle", publish it regularly. People often ask, "How often to post?" The answer is not always the same. For one company, the answer may be several times a day, for another once every 2-3 days. To stay in the picture, publish regularly, at least once a week. Plan ahead, when, what, and for whom you will publish.
Test the frequency of posts and adapt it to your fans.
We don't use photos that portray people
We present "bare" spaces or products.
Include photos, videos that show people in your posts. Emotions attract attention and sell. You will amplify the effect of the post with faces expressing emotions.
We are anonymous
We are afraid to show people what we look like where we work.
Invite them to visit. Show them. Give them photos, videos of real people from your business, employees, and customers. Tell them your story.
We forget about customers
You need to involve fans to successfully post. Invite users to take action. Ask them for their opinion, for the problems that bother them. Ask for likes, shares, comments on a post. Get them involved in the discussion.
What do your Facebook fans want?
Relax, have fun
We go to social networks to relax. Online users want to have fun on Facebook. They want advice, get useful tips and advice. They are interested in everything that brings them value.
See and get to know you
Internet users want to see and get to know the people they communicate with. People don't trust anonymous entrepreneurs. Raise the curtain and introduce yourself to the fan club. Show them what you look like and what you do.
To communicate
Customize the style of communication to customers. Don't talk like robots or puffers. On the other hand, too informal communication can also hurt you. Find an acceptable balance in the style of communication. Always be polite. Answer the questions, respond decently to all and negative posts.
By publishing valuable contributions:
strengthen relationships with the online public
you are building a reputation as an expert, teacher, guide
you support building and spreading your brand
you increase website traffic
you are gaining new customers
you strengthen the loyalty of regular customers
you contribute to the fulfillment of business and marketing goals
By presenting on social networks, you get a highly efficient and low-cost means of delivery. Learn to use it effectively.
Keep the fans' attention. Add new content regularly. Plan to post in advance. Rotate the form of published contributions. Engage emotions. Bring interesting, up-to-date, and valuable information. Lead the fans to the action. Use verbs. Be creative. Test which posts work for you.
Let's not forget, we use social networks mainly for relaxation and entertainment. So have some fun with your fan club.
Also read: The Great Benefits Of Public Cloud Services