What Is Individual Responsibility At Work?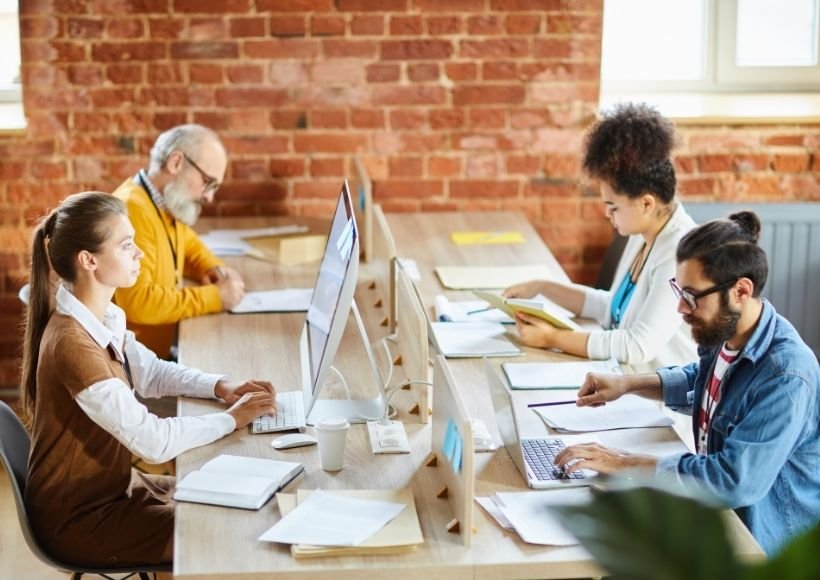 Individual responsibility talks about how the personal commitment of each worker to the company influences collective objectives and results. This responsibility is also a social responsibility and covers aspects as diverse as work efficiency, motivation, cooperation, commitment to the organization, sense of belonging, professional and individual development, empathy, and collaboration. 
The concept of individual responsibility is based on the premise that all organization members are active subjects. Therefore, their actions, way of thinking, and behaviour at a personal level will inevitably have consequences for the organization. 
What is individual responsibility?
Individual responsibility arises within the organization's framework: knowing its culture and values, each individual understands the rules (common to all company members) and develops their activity following them. 
Added to this is the fact that each worker typically understands that their role is to contribute to the organization's objectives without causing damage or disruption so that individual responsibility is transferred to all areas: the relationship with colleagues or clients, facilities, commitment to work and standards… 
In short, individual responsibility unites responsibility, independence, proactivity, camaraderie, and freedom, allowing the organization members to play an active role and add value to the company's objectives. 
Several parameters will be essential when developing individual responsibility: 
Know the mission, vision, values ​​, and culture of the company 

Know the functions and tasks of the position that each one occupies 

Know the organizational chart and structure of the company 

Have a roadmap: calendar, work plan, objectives… 

Being able to make proposals for improvement 

Be creative and have critical thinking 

Participate and take initiative 

Respect the opinions and work of colleagues 

Understand the company and its resources as own, shared and sustainable entities 

Maintain a formal commitment to the organization: be punctual, do not use the organization's resources for personal purposes, and do not use working hours to carry out other tasks… 

Give the best of yourself, which includes developing in areas where you can grow professionally. 
How to increase the level of this responsibility?
Although individual responsibility is something that a priori might seem inherent to each individual, the truth is that each person has personal characteristics that will determine their basic level of responsibility. Still, the organization can constantly stimulate individual responsibility through different strategies: 
Support the members of the organization
When a worker feels that his company supports and supports him, he feels a more excellent drive and security to launch new initiatives, projects, goals… In short, we are talking about offering support so that each individual takes responsibility for their activity and is proactive. 
Job recognition 
A business structure in which work well done is recognized reinforces the desire to work well. It may seem like an evident approach, but we must consider the opposite. When a person works with care and precision and his effort is not recognized or valued, he will tend to stop doing it to reduce his responsibility to the minimum necessary. 
Professional growth
Allowing workers to grow professionally within the organization's framework means offering them the necessary motivation to stay curious and active. It is also essential to convey that professional development is an individual responsibility. Each one must communicate areas in which they want to develop, skills they want to reinforce… 
Take into account opinions and points of view
If we have already created a climate in which work is recognized, it is only necessary to convey that all members of the organization matter. This means building an environment of transparency, giving value to the work behind new approaches, and facilitating communication from the bottom up between departments and colleagues. Under this approach, the contributions will emerge to reach a greater common goal, understanding that the whole is the sum of the parts. 
Boost creativity 
Providing spaces or the opportunity to carry out activities that stimulate imagination will help employees see beyond their routine training and therefore propose new proposals, ways of doing things, solutions to problems, lines of development… 
Good working environment
All this can be developed as long as a suitable framework is provided: when the environment is positive and allows the person to create, he will try to give the best of himself. Those reinforced attitudes will be developed; thus, in a context in which criticism, toxic competitiveness, or lack of camaraderie are validated, we will hardly find high levels of individual responsibility. On the contrary, individualism and attitudes oscillate between responsibilities and competition. 
When the company culture emphasizes individual responsibility, it becomes a natural tendency, and each team member can reach its highest levels. 
Of course, the characteristics of each employee (their previous experiences, values, their reality…) will be of determining importance. Still, it is the organization's responsibility to provide the appropriate structure in which the individual responsibility of each of the organization's members has a prominent place. 
Also Read : Instagram Is Like A Fast-Growing Little Monster. Don't Underestimate It!