5 Things You Need To Know About Redmi K20 PRO
Redmi K20 PRO has been officially unveiled. This morning, May 28, 2019, a Redmi conference took place in China where the K20 Series was shown to the world. Composed of the Redmi K20 and this Redmi K20 Pro. Here we will talk about the "PRO" version. Which comes with pop-up camera just like the "basic" version. And with the powerful Snapdragon 855 processor.
Qualcomm Snapdragon 855 processor
CPU name: Qualcomm Snapdragon 855 annual flagship processor
CPU architecture technology: new Kryo 485 architecture, 7 nm process technology
CPU frequency: eight-core processor, the highest frequency up to: 2.84GHz
Qualcomm's first three groups are designed: 1 × 2.84GHz super nuclear + 3 × 2.42GHz large core + 4 × 1.80GHz small core
GPU name: Adreno 640 graphics processor
IEA: the fourth generation of AI engine, three times the performance of AI
Operating system
MIUI 10
Support MI Turbo
Defragmentation Support Optimizing I / O Performance | Support for optimizing application startup speed
Simulation 18 months of use, reduce cardboard aging by 35% *
Turbo 2.0 game support
support perceive complex game scenes, intelligent programming system resources | Shu-touch support custom parameter set supports custom fair game has been improved;
4D shooting games felt | Toolbox supports display of game CPU, GPU occupancy and FPS; support a key switch card | * improved direct switching display support,
Support functions such as hook information display;
Improved game support performance by optimizing the Shu Edge range of custom touch response support controls | Support auto brightness closed, three fingers screenshots, eye pattern.
Redmi K20 PRO has been officially unveiled
Memory and capacity
8 GB + 256 GB maximum optional
Memory: 6GB / 8 GB LPDDR4x 2133MHz Dual Channel Large Memory Memory
: Optional 64 GB / 128GB / 256GB of storage on the UFS2.1 body
* Actual available capacity will decrease and vary due to a number of factors: Since the operating system takes up some of the memory (RAM), the actual available space is less than the identified memory capacity,
due to the installation of the operating system and the pre-installed programs occupy part of the flash memory (ROM). ), the actual available storage space is less than the identified flash capacity.
Redmi K20 PRO
6.39-inch [diagonal] Samsung AMOLED full screen
Resolution 2340 x 1080 FHD + 403 PPI
Screen brightness 600nit (HBM) / 430nit (Typ)
60000: 1 (Min) | Wide Color Gamut NTSC Screen 103.8% (Typ)
standard mode | Sunscreen 2.0 | Luminous screen | Color temperature adjustment
256-step eye protection mode German Institute of Electrical Engineers Blue and Low Eye Protection VDE
Corning fifth generation gorilla crystal
Support HDR display
* VDE Certificate: ID.40049450; Test report No.258484-TL1-1; File number 5019654-3250-0002
Redmi K20 PRO has been officially unveiled
Redmi K20 Pro Camera
Sony's 48 million focal length three shots.
48 million Sony main camera
SONY IMX586, 48MP, 0.8μm, 1/2 "sensor,
FOV aperture 79.4 ° f / 1.75, 6P lens, AF, 4 in 1 support (12MP, 1.6μm)
8 million telephoto lenses, 2
OV8856 dual optical zoom, 8MP, 1.12μm, 1/4 "sensor,
FOV aperture 44.6 ° f / 2.4, 5P lens, AF
13 million ultra wide angle lenses
S5K3L6, 13MP, 1.12μm, 1/3 ″ sensor, FOV 124.8 ° Ultra
f / 2.4 wide-angle aperture, 5P lens
Zoom mode: 2x optical zoom, 10x digital zoom
Focus method: laser focus | Phase focus | Contrast focus
Photo resolution: Up to 8000 × 6000 pixels
Camera resolution: up to 3840 × 2160 pixels
Monochrome double flash
Compatible rear camera camera function
48 million ultra-clear | smart ultra wide-angle mode | moon mode | Super Night Portable Mode | vertical bokeh mode |
panoramic mode | Professional Mode | countdown photos | street shooting mode | Levels | burst mode | Facial recognition | HDR |
Dynamic Photo AI Beauty (Add Baby Beauty) | Smart AI for weight loss | Ultra Granular Angle Correction | Correction of
group in group | Custom watermark | Portrait in full body mode | Scene camera
(27 labels) | AI Dynamic Light Spot | AI studio light effect | AI super resolution photo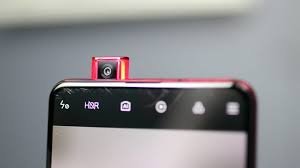 Identification method
Seventh generation fingerprint recognition.
Support fingerprint recognition shortcut
WeChat payment code
WeChat sweeps those
little love companions
Alipay sweeps the
Alipay payment code
Redmi K20 Pro Payment fingerprint identification
Xiao Ai classmate shortcut fingerprint unlock
FOD shortcut access fingerprint unlock
MyPay UnionPay touch a touch
My Pay online payment
My Pay payment by bank card
Charge and battery
4000mAh (typ) * / 3900mAh (min)
Built-in lithium ion polymer battery,
Non-removable USB Type-C double-sided charging interface
27W Quick Charge Stand *
* Standard 18W charger
Redmi K20 Pro Appearance size
Redmi K20 Pro Height: 156.7 mm
Width: 74.3 mm
Thickness: 8.8mm *
Weight: 191 g
* This data is data from millet lab tests. Actual results may vary slightly depending on the measurement method in the industry.
Network and standard
Netcom Full 5.0
Support unlimited dual card operators, can be resident 4G network 1
Support Nano-Sim dual card slot, any card slot can be configured as the main card.
Support for mobile / Unicom / Telecom 4G + / 4G / 3G / 2G
compatible with dual VoLTE HD Voice 2 card
Note 1: 4G compatibility depends on the local operator network: when two telecommunication cards are used, the secondary card can only be registered in the VoLTE telecommunication network, and cannot be used if the secondary card or the local network does not support VoLTE telecommunications service;
Note 2: Redmi K20 Pro Restricted Supports China Mobile / China Telecom's VoLTE service on the operator's network and service implementation, and subsequently supports the VoLTE requirements of other operators through software updates.
Also read: What Types Of Headphones Are There And Which Ones Are Right For You?