Best Content Marketing Trends For 2020
Content marketing in 2020 will continue to grow, with major changes that will focus on the audience. If the other day it was Pedro Carreño who was speaking on this same blog about digital marketing and its trends for this new year, today is the turn of another crack like Jairo Zambrano Murcia. Who specifically addresses content marketing and how we will have to take advantage of it in 2020. Shall we go with it?
Content marketing results in 2019
Although the year still has a sign of life we ​​can see some of the results that content marketing has had throughout the 11 months that have passed.
The Content Marketing Institute carried out a study that provides very interesting data on what has happened with content marketing this year, specifically in the B2B sector.
What content has been consumed in 2019?
Regarding the formats that have been used the most and the best results have been obtained, the same report indicates that the video continues to grow and that content is king.
According to 63% of those surveyed, audiovisual content (video, livestream, webinars) has grown in 2019.
61% consider that there has been growth in written digital content (blogs, ebooks)
For their part, 38% believe that the audio content (podcast, audiobooks) has grown during this year.
Good for 2019, but now let's see what is coming for 2020 in this hectic and changing world of content marketing.
Content marketing trends for 2020
Content can generate great results if the correct strategy is applied, taking into account different factors such as the nature of your business, demographics, and preferences of your audience, and the objectives you have set.
Video And Live Brodcast
This format continues to grow year after year and becoming space in the lives of brands and users. People increasingly consume more video content from their mobile devices. According to the IAB's 2018 annual online video study, 24.1 million people watch online video in Spain, of which 61% do so from a mobile device.
If this seems little to you, there is another pair of data that may perhaps excite you more, the first is that, on average, you pay for 38% of the Online Video consumed, especially for series, movies, and animation. The second is that 95% of users accept advertising in exchange for viewing free online content.
Regarding channels, YouTube continues to be the king of video content, being the platform most remembered by users, while Facebook and Instagram have gained importance as online video platforms, especially with ephemeral content. The famous stories are increasingly seen.
How to use this trend?
Incorporating video production, if you have not already done so, in your content strategy adapted to each of the content distribution platforms that your brand uses.
Create content according to your buyer persona, for this, it is important to know her well and listen to what she would like to find on your channels. Incorporate UGC (user-generated content) content to integrate your audience and make them feel an important part of your community.
It will remain one of the most important trends in 2020. This is due to the fact that more and more people are searching by a voice from their smartphones.
As we had already told you a year ago in the post Voice searches, everything you should know about SEO this 2019, by 2020 50% of internet searches will be carried out by voice searches. Since January 2018, the number of monthly voice searches has exceeded one billion.
2 keys to keep in mind:
The first is to understand how users perform searches as they are different from text searches. For example: If you search in the text for "content marketing 2020" trends, the voice search can be broader "what are the content marketing trends for 2020?". Understanding these differences will help you better optimize the content to answer your users' questions.
The second, data, analyzing the voice searches of your audience will allow you to obtain valuable information about what type of content and how your users search for it. This will give you tools to optimize the SEO of your content and also adjust the content strategy of your company.
Personalized Content
Users want to feel heard and identified with the brands they consume, that they are able to understand them and offer them what they need.
Remember when you were little that they sent you to the corner store to buy something, whatever it was, it doesn't matter. The shopkeeper or shopkeeper always knew which one your mother or grandmother liked, he did not ask you, he already knew it and gave it to you. Well, that's what today's users want on virtual platforms.
Nowadays, nobody wants to receive generalized information that does not add value or respond to any of their needs. Rather, a personalized experience is sought. When you enter an online store or a brand platform you want to feel like when you enter a physical store in which a commercial attends you, listens to you, and advises you. Offering you what can meet that need that you pose.
You must make use of the different tools that allow you to analyze and identify the needs of your audience to create content that meets those needs. But in addition to delivering the content your users want, it is important to deliver the right content that will lead them to take action within the sales funnel.
Search Intention
This means that the Google search engine has been adapted to respond to the user's needs above the keyword or keyword strings.
In other words, it is increasingly important to create valuable content that provides usefulness to the subject matter being addressed and responds to the specific needs of the user. In this sense, what is sought is to understand the scenarios in which the user performs a search to have content that responds to the different options.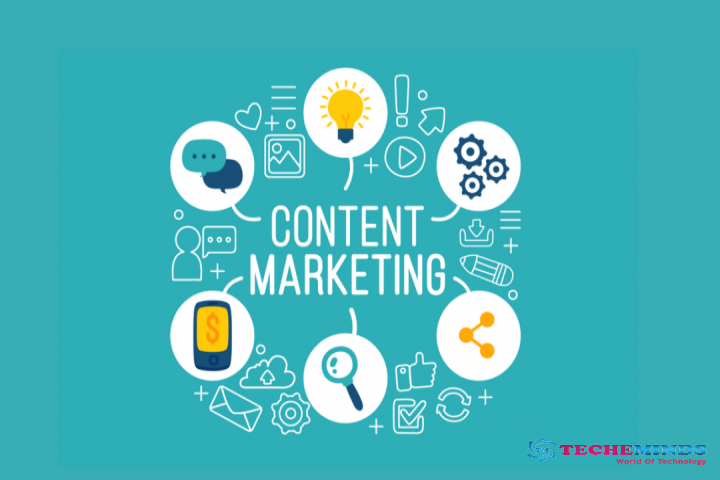 Search types:
Informative:
The user seeks to access specific information without a commercial objective. For example "dwarf planets in the solar system"
Educational:
When the person is interested in learning about a particular subject, without commercial intention, but with interest. For example "Content Marketing"
Navigation:
When the user knows the brand or the specific site, he or she does not know the URL or does not write it completely. For example "Gmail"
Research:
Know your need and look for information to find the best solution. For example "best computers for design"
Transactional:
These are searches that are carried out when the user wants to select the channel through which they will solve their need. For example "content marketing services"
How to use this trend?
Mainly you must identify what types of search your potential users carry out and generate content that responds to each of these. In this sense, it is important to consider empathy. If you want to design a response to your users' search using the appropriate keywords, you need to put yourself in their place.
Podcast
Yes. Once again the podcast appears as a trend. Its growth has been constant and the number of users who listen to podcasts has tripled in the last decade … promising to continue growing.
Definitely, the ability to stream content on-demand on any device over the Internet is finally winning a piece of the pie in the content market. It already totals $ 600 million in 2018 of total advertising revenue, according to this Forbes article.
The most important thing about the podcast is that it allows the user to choose what he listens to and when he listens to it, this gives him a much greater power of loyalty for the users. Additionally, there are more and more podcasting platforms that make podcast access and creation easy.
Audio content
The first thing you should know is that there are still many companies that have not dared to enter the world of audio content on-demand, therefore, and depending on the sector of your market, it may continue to be a blue ocean to explore.
If you dare to give voice to your brand or company you must do it with a strategy and especially with a clear goal or objective, it is not about taking on one more task for its own sake.
Remember that collaborative work is a good alternative, inviting or being invited to podcasts can help you increase your audience and your brand as a reference for a topic.
Also Read : 10 Tips On What Your Visual Content Should Look Like