Learn More About Internal Communication Technologies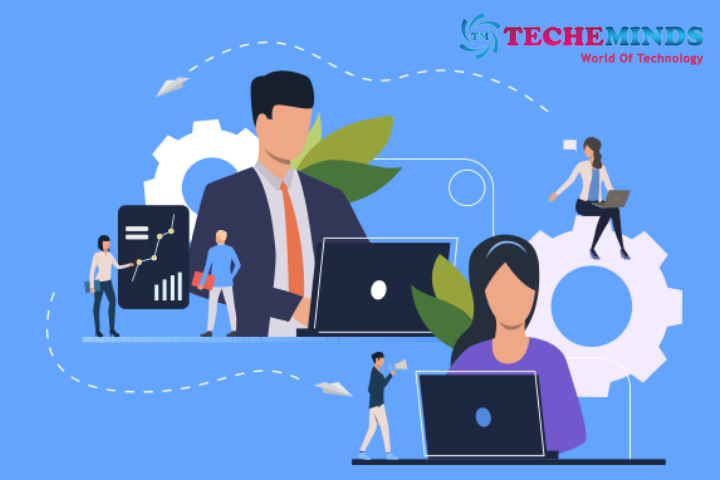 We are going to learn in our Blog about the importance of Internal Communication. It is crucial to ensure the engagement of your team and also for the success of projects across the business.
Internal communication is a main and important factor in the daily life of a corporation. Without it, there are no clear values ​​or goals. All employees feel confused about what the institution represents and what their work represents.
This is what gives rise to the feeling of dissatisfaction and "not being part" of the whole.
Technologies aimed at internal communication
As in all possible areas, technology also offers a series of tools that can help you improve your communication. We will categorize some of them below and how you can use them in your daily to day life.
Company Blog
It is likely that your company already has a blog, but aimed at your external customers. However, it is possible to create a blog exclusively for your employees, with all the information about the business and its objectives.
In addition to being a way to make the business values ​​clear to everyone. The blog can and should also be used to keep everyone in the office alert about the business. Think of the blog as another communication channel with your team.
Its differential is that you will be able to disseminate all the information in a multimedia way since the blog accepts publications with images, links, videos, and so on.
Apps For Internal Communication
Yes, it is possible to have an app for your company's communication. Imagine being able to be where your employees are always watching? In notifications!
There are a few possibilities currently. The app has a series of features that can help the HR team maintain this connection with employees. However, our focus here is communication and that's what we're going to talk about.
The app has unique functionality to keep this communication as clear and direct as possible. With it, it is possible to send communications to the entire company. Or just for a specific group. It is also possible to analyze the receipt and opening rate of announcements.
That way, everyone is informed about what is happening in the company.
Intranet – Internal Communication
The intranet is basically a business network. In it, it is possible to centralize all the actions of your employees, which will guarantee the greatest integration between teams. In addition, it also makes it easier to find files and information regarding the company. This will help to reduce communication noise.
In other words, the intranet works in several ways to improve internal communication. After all, it centralizes everything in one place. In addition to being easier to control and manage everything, employees will also find what they need more practice.
Newsletter – Internal Communication
Do your employees know what happens in the company? Do you understand the importance of keeping them informed? Every day the business is on the move, there is always something new going on and it's impossible to keep up with everything.
Always look for ways so that everyone is informed. After all, the lack of this information will generate that feeling of "not belonging" and this will cause serious damage to the company.
An excellent way to maintain this connection, this direct connection with your team is through newsletters. With them, you can periodically inform everyone about the company's news. That way, everyone will always be on the same line.
And these are excellent examples of technologies that can be executed in your business. But now, the question that remains is…
Do I need to hire all these internal communication tools?
And the answer is much simpler and more straightforward: no. You should hire the Internal Communication tools that make the most sense for your business. Depends on what your company needs, You can hire more than one also.
If your employees are banned from using their cell phones within the company, then maybe the app doesn't make much sense. However, if the cell phone is part of your team's daily work, this can be the most effective way to stay in touch with it.
Do you have staff with the time to create a weekly newsletter? So go ahead! It's healthy for you to have other points of contact with your team, in addition to the more traditional ones. This is what will strengthen the connection between the entire company. That way, everyone will be in tune.
Other devices that will improve your communication
How does your company usually communicate with your stakeholders? Does she assume a more serious or relaxed posture? Does it use slang or regional expressions? It is important that you have a tone of voice and use it to communicate with both your internal and external customers.
This is also important to strengthen your company's branding.
This "standardization" tip also applies to the design of your press releases. If your own collaborators cannot identify who they are talking to.
For effective communication, it is important to always strive for transparency. That's why it's so important to keep everyone up to date on what's going on. The ups and downs must be communicated, correctly, of course.
As we mentioned before, this will strengthen the relationship between the company and employees. Furthermore, it will increasingly create an environment of trust and reciprocity.
In addition, having the most available and easily accessible information will reduce bureaucracy in all processes. This will make everyday life simpler and more practical.
Okay, so now you have everything you need to start improving your business's internal communications. Just choose which technology(s) to join and start putting all our tips into practice.