Keep Your Computer Systems Safe with Cyber Risk Management
Do you know what cyber threats your company's computer systems face? If you don't, you can't protect them. Cyber risk management, or cybersecurity risk management, refers to identifying security risks on your computer systems and taking preventative measures to keep attackers from exploiting those vulnerabilities. You may not be able to neutralize every vulnerability on your system, but with the right cyber risk management approach, you can significantly reduce your exposure and improve your cybersecurity.
It can be hard to evaluate your cyber risk when you don't know your own vulnerabilities or which unpredictable events (like weather or a pandemic) might put your data at increased risk. You need to make sure you evaluate your risk carefully and in a way that aligns your risk management strategies with your business activities so they don't hinder one another. Once you have a clearer picture of your risk profile, you'll need to take steps to mitigate your cyber risk and remediate any threats. Then, it's just a matter of monitoring your security controls to make sure they keep working for you to block threats.
Evaluate Your Cyber Risk
This can often be the hard part of cyber risk management. Even the best cyber risk management platform can't predict things like employee negligence that could create vulnerabilities in your system. And if you don't know what strategies cyber criminals are using to commit their crimes, you might not even be able to identify your vulnerabilities.
It's best to use a known methodology like the National Institute of Standards and Technology's (NIST's) Cybersecurity Framework (CSF) or the NIST Risk Management Framework (RMF). Risk decisions are typically handled by a team that could include executives, directors, the chief information security officer (CISO), IT and cybersecurity team members, HR team members, and representatives of other departments. Assess your risk on the basis of threats (employee mistakes, cyber attacks, natural disasters, etc.), vulnerabilities (weak policies and processes, or weaknesses in software and hardware), and impacts (how a threat could disrupt business processes).
Align Risk Management with Business Activities
When attempting to manage cyber risk, it's important to make sure that your risk management activities don't interfere with your business activities. The last thing you need is to deploy a risk management solution that interferes with key business functions. To avoid this, you should frame risks carefully, including defining what threats will be examined and on what timeline – keeping in mind that it's often better to revisit and reevaluate cyber risk management on a regular basis, since things can change so quickly and so often on the cyber threat landscape.
You will need to decide what data and systems most need protected, and what resources you can spare to make that happen. You will need to make sure you're adhering to any laws, regulations, or guidelines within which your company must operate. You will further need to determine which are your most valuable cyber assets – data, devices, software, servers, and so forth – and what you can do to prioritize protecting those.
Mitigate and Remediate Cyber Risk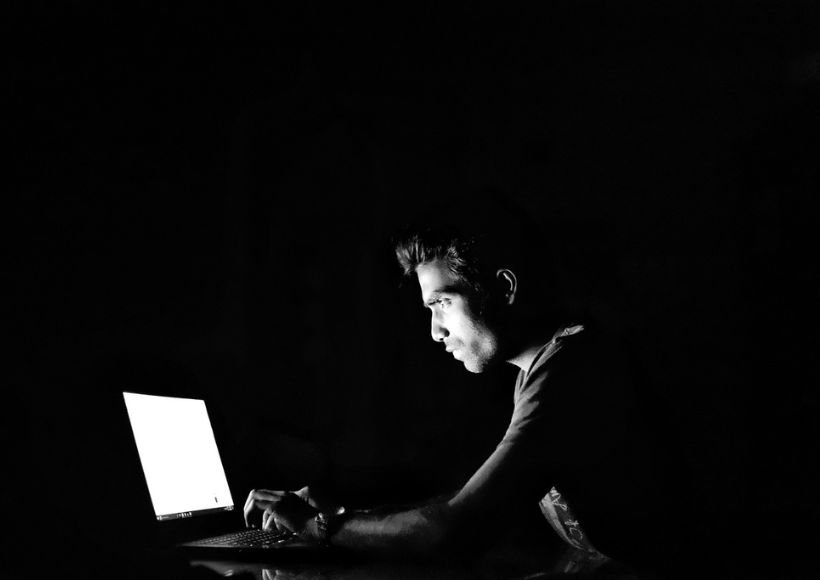 Once you have determined what your priorities are in terms of which assets you want to protect and which of your vulnerabilities present the biggest risks, you will need to take steps to mitigate your level of cyber risk. This will involve implementing security solutions that make it hard for cyber criminals to exploit your vulnerabilities, and that add additional layers of security for data and devices that you want to protect. You may even want to fully remediate some vulnerabilities, using software patches or other means of permanently resolving vulnerabilities so criminals can't take advantage of them.
Monitor Your Security Controls
Once you have security controls in place, you will need to monitor them to make sure that they're working as expected. Just because you have cyber security controls in place doesn't mean you can't be targeted and even fall victim to an attack – it just takes one careless or disgruntled employee, severe weather event, or natural disaster to put your data at risk. It may be worthwhile to transfer some of your cybersecurity risk by buying an appropriate cyber insurance policy for your business.
Cyber risk management processes can help keep your company's data, systems, and devices safe from cyber attack. In a world where the threat of cyber attacks to small businesses is growing, that's an important concern for all business owners, no matter how small. Take steps to manage your own cyber risk, before an attack puts your company out of business.
Also Read : Unveiling Certified Ethical Hackers: Bridging Security and Innovation