SEO Search Engine Optimization For Mobile Devices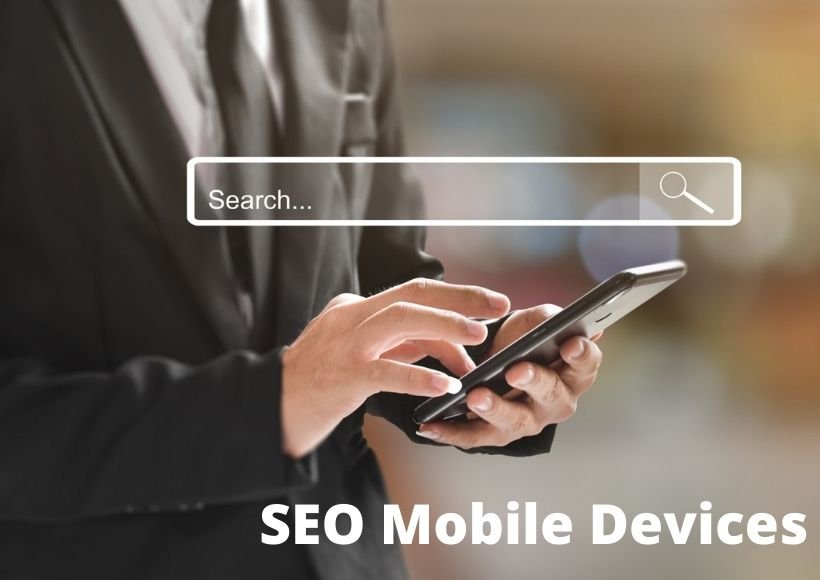 Browsing the web on smartphones has become a trend in recent years. In the following lines, we'll walk you through some of the processes for improving mobile SEO.
Position in search results
Your ad placement is a much more critical factor for smartphones than desktops. Most people choose one of the first results first, so they don't have to scramble through long results sheets.
Analysis and evaluation
Before we begin editing, I recommend that you evaluate your site with a web analytics tool offered by Google itself.
In a few minutes of analysis, it will entertain you with unobtrusive graphics and allow you to send a report to your e-mail box for free. You will receive the result within an hour. Based on the evaluation and information, you can get an idea of ​​how your site is friends with mobile phones. The closer the colour of the verdict text is to green, the less work remains on optimization.
Responsive design
The Google algorithm began favouring responsive sites in search results two years ago. Websites that display correctly no matter what device you view them on.
The advantage of responsive design is that we do not have to specifically adapt the site to each resolution. The website remains on the same domain, which is also one of the conditions of the mentioned Google algorithm. If you entrust the creation of the website to experts, I recommend that you keep a good eye on whether this standard is maintained in the final product. If the development is up to you and you use a CMS like WordPress, make sure you work with a responsive template.
Web Content
In the case of the mobile web, this is a version of the desktop page often adapted for a much smaller display device than a regular monitor. Therefore, keep only the most important data organized in a clean and clear design. Design controls are large enough for bolder fingers, and pop-ups shouldn't obscure the view. It is better to avoid them altogether. You can simplify and enlarge the forms. It is also worth considering removing some images or trimming unnecessary texts and adding call to action buttons to guide your potential client to the desired action. If the content contains video, make sure your smartphone plays and adjusts the resolution. The font used should be large and sans-serif enough.
Loading speed
In the case of smartphones, display speed is a much more critical factor than in conventional computers. Please consider that many of our users still use the 3G network. Our goal is to get the page to take less than 3 seconds, but that's not easy. The most potent process we can help with is to reduce the data volume of images. We will perform this operation relatively quickly. We also convert, compress and reduce images in bulk in freeware editors such as IrfanView or Gimp. In WordPress, I recommend using a proven plugin called Imsanity. You can also help with various plugins for minimizing Javascript and CSS code.
Unification of the code removes unnecessary parts that reduce our performance while maintaining the functionality fully.
Use Caching
Allow browsers to store data that doesn't change often. This will save your visitors valuable loading time when you revisit. We have an excellent WP Super Cache plugin for this function in WordPress.
Do not block CSS and Javascript.
The reason is simple. Google wants to track and evaluate your site as a genuine visitor. Disabling Javascript or CSS code in your Robots.txt file will not allow it.
As a result, Google perceives your site as if these codes were not there. This is also reflected in the rankings and ultimately in the position of your site in the search results. You don't want that.
Avoid Flash
It is also essential to avoid outdated technologies such as Flash. It is not supported on Apple devices, the rendering speed is different on each device, and we need a Flash player to play it. The much more modern HTML5 technology is successfully replacing it.
Conclusion
Finally, I recommend you open your site on an average smartphone with a 3G connection and take on the role of someone interested in your product. Alternatively, entrust this task to a random person in your target group. If he finds you and considers your site clear, you've done your best to succeed. Otherwise, you still need to work.
Also Read : Development Stages Of a Mobile Application