Social Networks – Fundamental For Everyone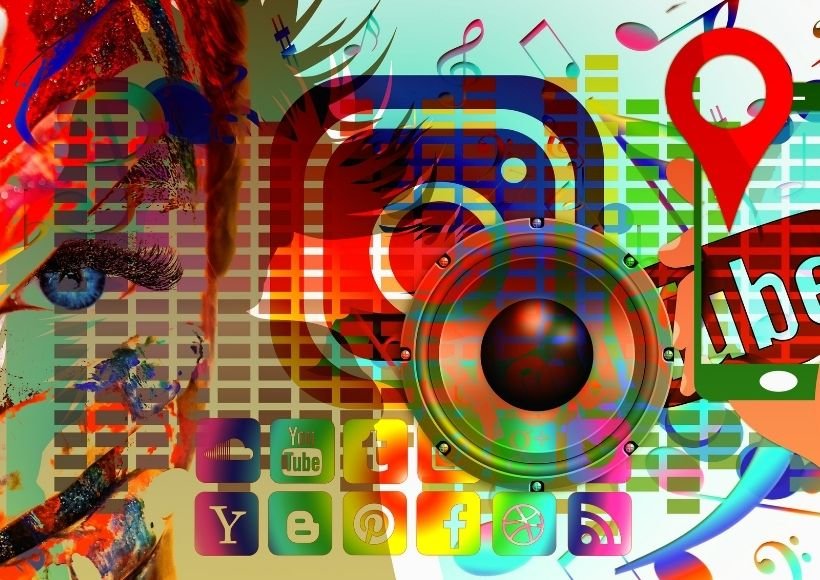 All people need to relate, for example, with a family member, your boss or your partner. By nature, we are like this. Therefore, social networks are based on this relationship to cover this field on the Internet.
In addition, they often improve it by facilitating interconnection with those far away or for better communication with customers by a company.
But hey…this is one of the many benefits of social networks that we will explain later (enhancing digital marketing ). I think the first thing is to know what a social network is.
What is a social network?
A Social Network is a website that dedicates its content to establishing a structure of people, organizations, or entities that interact to create social relationships between them.
These Networks allow you to have your own space with a control panel to publish the content that interests you the most.
These networks provide the opportunity for your audience to exchange messages and files with other members of the same network.
Undoubtedly, Social Networks have become the social phenomenon of the moment on the Internet, greatly expanding how we human beings communicate.
The networks that we will see below are free and accessible, where you can publish according to your needs or interests. They are also effortless to use and easy to learn.
The seven most used Social Networks
Today, the most used Social Networks are Facebook, followed by YouTube, Twitter, Google+, LinkedIn, Instagram, and Pinterest.
Facebook
Facebook is the most used social network, and no significant changes are expected. It has no less than 1,100 million users and is aimed at all types of audiences (although its age range is truly between 15 and 50 years old).
Facebook has a presence all over the world except China. His success stems from his idea of ​​personal space. On Facebook, you can contact your friends or acquaintances and share anything with them. You can also make video calls, create groups, play games, create events and much more.
Instagram
Instagram | Instagram was created in 2010 and is one of the fastest-growing networks in recent years. It has 150 million users who upload photos of any kind to show off your creativity.
Twitter
Twitter | Twitter was born in 2006 and had more than 500 million users worldwide. It is a widely used Social Network to keep up to date on what is happening in the world, both from your well-known people, as well as from celebrities or favorite brands.
Twitter works very well if you have a company and want to provide customer service.
YouTube
YouTube | YouTube is the second most used Social Network today. With YouTube, you can upload your video yourself and share it with the people you want. Others will be able to rate your video, comment on it, share it… you can even earn money if you have many visits!
This network was acquired by Google, who promoted it until it became the "monster" that we all know. I have 1,000 million users, and you can see any multimedia content you can imagine.
Google+
Google+ | Google+ is Google's Social Network. With more than 300 million users, the social network par excellence for creating circles of people and events.
It is similar to Facebook but has not achieved the same impact as other networks. The real advantage is that everything will be interconnected with your Google account.
LinkedIn
LinkedIn | It is the most used Social Network by professionals. It has 260 million users and is focused on people looking for/offering jobs. You can also communicate with experts in a particular sector.
You can post your resume on LinkedIn, and people vote on your skills.
Pinterest
Pinterest | Pinterest is another network used to upload photos or images. You can also manage them through boards and thus categorize your pictures. It has 70 million users who upload pictures daily and organize them so that when you're looking for one, you'll find it in a few seconds.
The Six Degrees of Separation Theory
This theory ensures that each person on the planet is connected to the rest. This connection is based on a chain of acquaintances that exceed six people.
By this, I mean that, according to the estimate that each person knows an average of 100 people, if you send a message to your acquaintances and they re-spread it, it would easily reach around 10,000 people.
Know how to use your Social Networks
Things you should do
Project a positive and close image of our brand and products or services.
Possibility of offering closer customer support/service.
Define yourself as a reference in the field of activity.
Manage criticism and problems that may arise.
Learn from feedback (first-hand information from users about our products).
Project a positive and close image of our brand and products or services.
Establish relationships with other industry gurus and learn from them.
Things you shouldn't do
Bad publicity.
Ignore or put down people who don't like something about your work.
Saturate our customers or readers with information.
Talk about yourself all the time. My company, my products, my offers…
I am trying to get money quickly with the consequent lack of professionalism.
Forget about your Social Networks.
Advantages and disadvantages of Social Networks
Advantages
It is the perfect channel for disseminating your content: perhaps this is the best-known advantage and used by everyone since you will be able to reach thousands of people in a few hours. In addition, the speed of propagation and dissemination of content will be increased exponentially.
Improve the online reputation of a business or brand: having a good image or standing on the Internet helps us have more customers and, therefore, have more sales. This happens because, today, the Internet has become the principal place of consultation for users.
Also, in the opposite case, if we make a terrible strategy in social networks or forget about them, it could harm us in the face of our potential clients.
It is the best companion of the Blog: if you have a blog, you should have a social network or vice versa. They complement each other perfectly, and with them, you will achieve quite powerful results.
More visits to your website
Highest ranking in Google
More advertising for your website
A better appearance and professionalism
Contact other professionals: an exciting and unknown advantage for most. Whether in a group or directly with the person, we can contact many professionals with whom to share experiences and gradually learn new ideas or services.
Disadvantages
You can give a bad image of your company: In my opinion, it is the most important of all and the one that needs to be taken care of. You cannot have a company or business or a social network (at least Facebook, Twitter and Google+). Many people will look for your business on the net, and if they don't find it, they probably won't trust you as much as another business that uses them.
It is not nonsense, and this is the case today, and, in addition to not benefiting from its advantages, you will be harming your brand.
It is also a problem not to maintain your Social Network. Not only is it enough to create it, but you should also update yourself. It will give you much more of the time it takes away! And you will keep your followers informed.
Also Read : Social Media Advertising: 12 Benefits For Your Business