10 Airpods Functions Make Your Headphones Even More Useful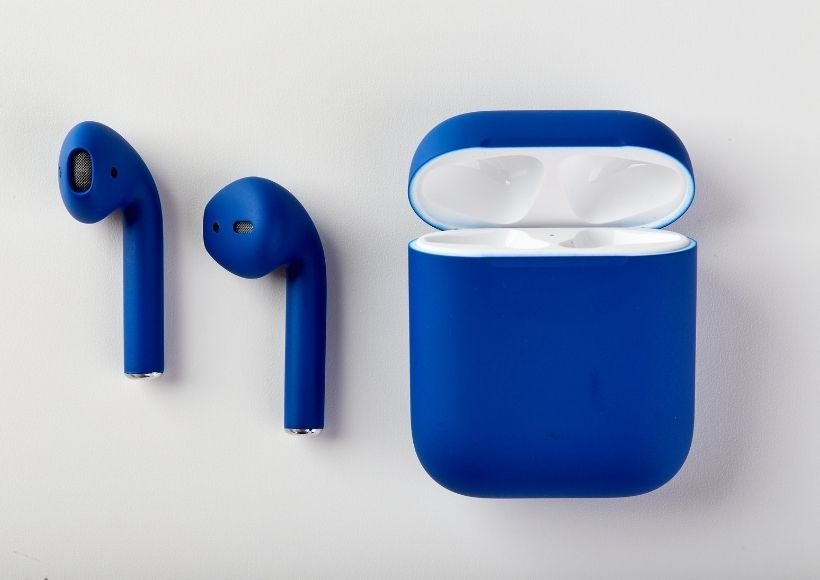 AirPods are your "ally" so you can concentrate and not be interrupted by any sound as you "get lost" on your favorite album on Spotify. We will suggest 10 AirPods settings so that you do not get lost in their use and make everything easier.
1. How to check the battery of AirPods
Checking the battery of AirPods is very simple.
Open the lid of their case and bring them close to the iPhone. For AirPods Max, scroll to iPhone and press and hold the volume control button. The battery percentage of the case and AirPods are displayed side by side at the bottom of the screen. Alternatively, if you have AirPods Max, AirPods Pro, and AirPods 2nd generation, you can ask Siri who is happy to inform you about such things.
On the Mac, open the lid or take the AirPods out of the case. Click the Bluetooth icon in the menu and place the cursor over the AirPods with the charging tray in the menu.
2. Find out who is calling you without looking at your iPhone
Your Airpods, in all, can whisper to you who is calling you. Go to Settings> Siri and search > Call notification and select Headset only. It will be made from your favorite AirPods functions, to handle everything with your mobile phone in your pocket.
3. Adjust the double-tap
Controls easily from the touchpad. With one tap you can play, pause or skip. But if the touch controls settings do not work for you, you can change them. For 1st and 2nd generation AirPods, select the left or right AirPod on the screen with the settings in the "i" symbol and redefine them. What do you want it to do when you press one of the headphones twice? Do you want Siri? Do you want to go to the next song or do you want to mute the sound? Depends on you!
4. Find the lost AirPods
We've said it in detail here "Can't find the Airpods? Learn how to locate them ", but we will summarize because it is quite common for them to disappear and you are looking for them under pillows. If you have connected them to the application and, follow 4 simple steps:
1. Open the Find application
2. Tap the Devices tab
3. Select your AirPods from the list
4. Tap Play Audio
5. Handle the songs dynamically
Whatever model you have, there is always a way to "obey" you. In the AirPods Max, you use the Digital Crown, in the AirPods Pro the pressure sensor, and in the Airpods touches. Stop, please: Pause the sound 
Air Max: Click Digital Crown once.
AirPods Pro: Press the pressure sensor on any of the AirPods.
AirPods Pro and AirPods (1st and 2nd generation): When listening to both AirPods, remove one.
Next, please: Next song
AirPods Max: Double-click the Digital Crown.
AirPods Pro: Double-tap the pressure sensor on any AirPod.
AirPods: (1st & 2nd generation) Touch any of the AirPods twice. In the 1st you must first make the setting 2.
6. Double the battery
The first-generation AirPods can withstand2hours of calling. The second generation3hours of calling and5hours of music. AirPods Pro3.5hours of calling and4-5hours of music. If you have a busy day with lots of phones, AirPods are the ultimate wireless tool for you. Use one handset while the other is charging and replace it as soon as it warns you that it is empty.
7. Enable Spatial Audio on AirPods Pro and AirPods Max
Spatial audio is what will turn your headphones into a3D audio experience as if you were in a movie theater. If you have an iPhone 7 or later, you can turn it on from Settings> Bluetooth, find the device from the list, press Info, and turn on Spatial Audio. In fact, now! Now we are talking about sound!
8. How AirPods connect to android
Of course, AirPods do not discriminate. You can connect them to your smartphone, even if it is not an iPhone.
1. Open the AirPods charging case
2. Press the small white button on the back of the case until they can be detected by Bluetooth devices
3.Go toSettings> Connections> Bluetooth> Boot> select Airpods from the list and press confirm
9. Clear AirPods
AirPods 1st and 2nd generationandAirPods MaxThey are not waterproof, so it is good to be careful when wearing them near a swimming pool. AirPods Pro is water-resistant with IPX4, which means it can handle some splashes, but in moderation. Therefore, be sure to clean them using a cloth slightly dampened with clean water and wipe them with a soft, dry, lint-free cloth.
Here you will find a complete cleaning guide for both AirPods cases and in iRepair Eshop a 2nd backup case for AirPods Pro and AirPods 1/2, so you do not have to clean the first one as often.
10. Automatic switching for the iPhone
TheAirPodsis is a particularly "social» gadget and is connected with allAppleyour devices. If you can iOS14 the settings change automatically link from theSettings> Bluetooth>touch the"i" next to the name of AirPods> Link to this iPhone> Last link this iPhone.
With these10 tips, you really live the true wireless experience that Apple promises.
Also Read : What Types Of Headphones Are There And Which Ones Are Right For You?