D2C Marketing: When a Customer Buys Directly From a Brand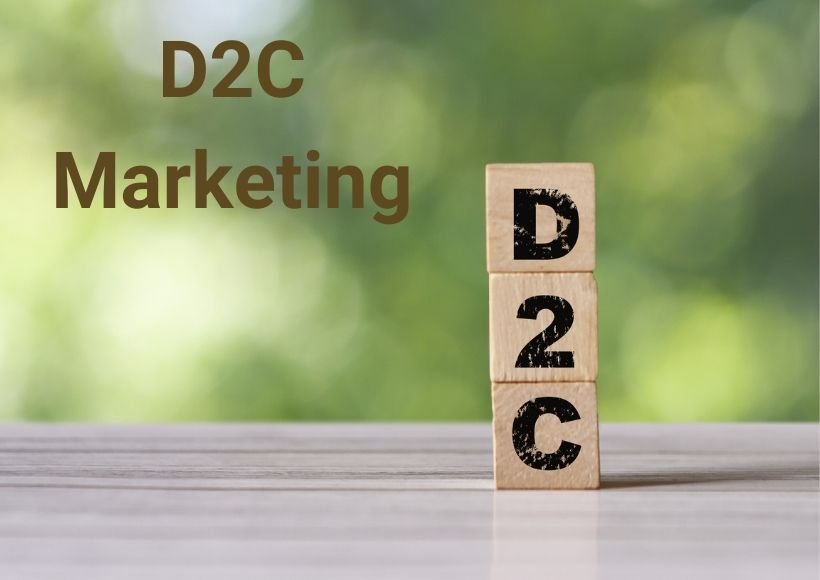 D2C marketing is a new business model that many well-known brands have grasped. They leave their business partners out of the sales chain and offer products directly to customers. The manufacturer thus also becomes the seller. 
What is D2C marketing? 
The past two years of the pandemic have brought about a change in business relations and sales. Brands have reconsidered their approach to online space, and many have taken a strong stand. They took advantage of D2C marketing (direct to consumer) and started selling their products directly to customers. Statistics also confirm the speed of the trend. D2C sales are around 40 percent. 
D2C marketing begins when a brand distributes its products without the help of other vendors. He is in direct contact with his customers. This means the disintegration of the traditional distribution line production – wholesale – distribution – retail – the customer. 
This eliminates different costs for the brand and cuts a larger share of its profit. At the same time, by shortening the distribution path to the customer, the brand can bring new products to market almost immediately after they leave the production. 
D2C marketing brings many benefits:
Profit and margin remain in your pocket 

Proximity to the customer 

Customer experience 

Faster distribution of new products 
The disadvantage of D2C marketing can be considered a considerable time (the brand solves everything on its axis and itself) and a significant need to organize a work team so that all processes work correctly. 
You know D2C from the music industry. 
An example of D2C marketing can be the slow disintegration of the traditional music industry. Many performers have left big brands and distributed their work themselves. They use all the possibilities and have control over finances and their creation. 
Whereas in the past, the whole process was complicated, from recording music in the studio through its release on music media to distribution to stores and the end customer, everything happened online and directly on the sites or profiles of artists. You will now support the artist, not the recording company, by purchasing a recording. 
Social networks are a powerful tool for D2C.
Being online is very important for brands. The transition to D2C marketing requires a considerable effort to reach out to the target audience. The motivation should be the effort to become a leader in your segment. This is a win-win state. 
Facebook, Instagram, Pinterest, Tik-tok, and other social networks allow you to directly interact with the customer and the opportunity to buy or bring them to your site and make a sale there. It is also an advantage if you have your stone shops where you can distribute the goods. As a rule, these are regional producers that cross the region's borders and even the state. 
Brands that have switched to D2C type sales are mainly from the areas of fashion or furniture production. We can also include various regional wineries here. Therefore, the essence of D2C marketing is the distribution of goods through channels such as social networks or their stores and not through the use of other vendors. 
The brands have not been so close to the customer yet. 
D2C marketing will bring you closer to your customers as a brand. You go through the whole shopping process with him. From selecting goods through its purchase to the customer experience itself with your brand. 
From the packaging of goods, where you can use a specific package. Today, brands are popular due to the use of recyclable packaging. 
With D2C marketing, the gates open for you to improve all previous communication skills. You don't have to rely on your brand's resellers to communicate with customers and not beat them. You take it into your own hands. Improve customer service, and you can offer above-standard services and thus receive positive reviews and continue to grow. Do you feel that flexibility?
The advantage of D2C marketing is also a direct data source. You know everything first-hand about the customer, and you don't need the additional resources you need to get from third parties that are part of your distribution channel. This allows you to react quickly to various indicators and changes in customer behavior. Of course, you will also avoid the problem of data protection, as they will all be in your report. At the same time, it will contribute to the greater credibility of your brand. 
The D2C method of selling directly from the brand is prevalent, especially in the generation of millennials. They see this as a more sustainable and fairer way of doing business. 
D2C as a guarantee of the quality of your production
D2C marketing for brands brings tremendous challenges. This process is not only time-consuming when you need to build a solid internal team of salespeople and marketers, but there are also high demands on the brand as such. The factors that most affect how you catch up in the market are:
Originality 

High-quality products

Exclusivity

Strong personalization 
Direct interaction with the customer brings more intensive communication and more positive emotions. It is not the traditional process where a customer enters a store or comes to an e-shop, looks for his brand, pays, leaves with a box, and that's it. Anything can happen. The salesperson is not in a good mood, and immediately your long-term effort to build a good brand name is gone. Conversely, you don't even have to learn about positive reactions. And you won't affect it in any way. However, thanks to D2C, you have everything under complete control. 
D2C is a change in communication and attitude. It's kinder, more intense, full of experiences. Customer reactions (ideally positive) become important to you. The result is brand identification and returning customers. And of course, to your satisfaction. 
Also Read : Registration Of E-Shops At The Office For Personal Data Protection. When Yes, When Not?