How To Set Up Marketing And Manage The Crisis To Survive?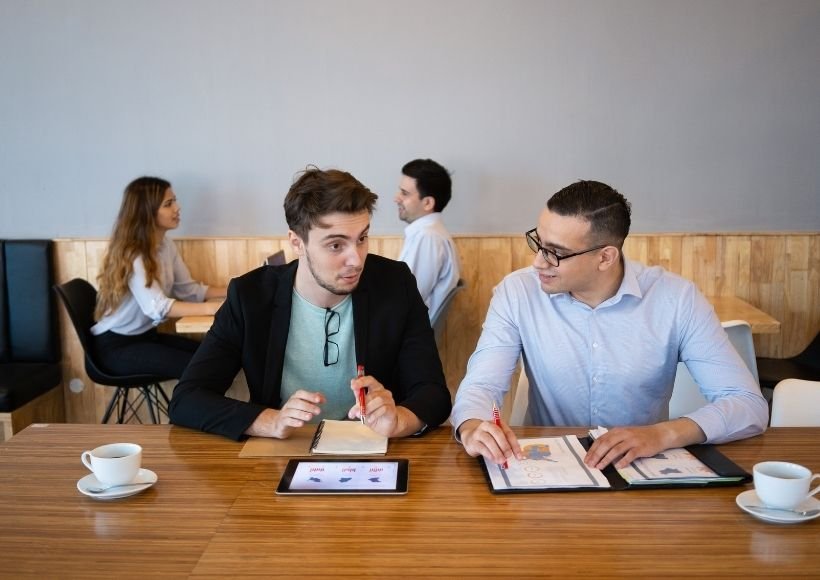 Balance sheet and analysis
The key is to keep a cool head and not panic. It is necessary to analyze all activities and then lustrate the individual channels such as Google Ads, SEO, YouTube, or social campaigns and correctly set the cost-to-turnover ratio, i.e., PNO. Companies, especially in e-commerce, often have target PNOs quite precisely defined. This can be a novelty for more traditional businesses.
Simply put – PNO tells us how much of the turnover we invest in sales, respectively. How much did it cost us? 
What about campaigns?
If campaigns work and generate revenue, there's no need to panic.
However, if you've seen any downtime, you'll need to analyze which campaigns are working and what they're delivering. It's also a good idea to look at marketing in a broader context. Do you know your target group well? Are they young people or seniors? Women or men? Are they shopping online, or are they more conservative? Are they people from big cities or the countryside? Who is your typical customer? The answer "everyone" usually does not work in a crisis.
What is important even during a crisis is to stay in the eyes of your target group. It is generally not recommended to suspend brand campaigns. On the contrary, when campaign performance is losing performance and generating loss instead of profit, it's time to think about the future. An innovative video that puts you in the consciousness of potential customers will set you apart from the mass of competitors who have saved money in the marketing crisis. In better times, a higher market share will help you quickly forget about the problem.
For example, I've recently been amused by this commercial from Dedoles, which is explicitly branded and rolls TV and YouTube at a time when kiosks in shopping malls are closed, and people are sitting at home. This is an excellent example of increasing promotion instead of eliminating it. 
If we are talking specifically about Google Ads search, then advertising your brand is the cheapest way to convert and a way to protect your brand, which has its price.
Don't cut your budget in advance
One of the rules of crisis management says: to increase publicity. If you have previously invested 1000 euros a month on Facebook, you should now increase this number, not decrease it. It is not entirely true that marketing is the first to shoot in times of crisis. Resp. If so, you can very much regret this decision later.
If you follow the stock market, you know that successful investors never do what most do. If everyone sells gold or cryptocurrencies because their price has fallen, and vice versa, they bought them just when the price was at its peak because it was a trend, then such mob behaviour is irrational. There is simply no need to blindly do what the crowd does – neither in marketing nor other business decisions. If a friend "from the crowd" advised you to stop advertising now because people don't buy anyway, rationally evaluate all the pros and cons, all the threats and opportunities, and only then decide whether to listen to him or not.
Follow the news and use it to your advantage
What's good is testing and trying new things in marketing – of course, with caution. Recent opportunities include: 
Google
Google Shopping campaigns – if you don't already have them

targeting by interest and purchasing intentions also in search campaigns

new ad formats on search, content network, and YouTube – not everything is immediately available in World, so current developments need to be constantly monitored

Increasing machine learning – Properly used automated strategies will often give you better results with less effort
Facebook
collection – Display only on mobile devices that offer a visual advertising experience

carousel advertising – for some already well-known format, with which you can work creatively even on the graphic side

lead ads – a type of contact-focused advertising

advertising in stories – can be effective, especially on Instagram
Content creation
An essential part of marketing. People are at home and bored. "Consumption" of well-processed content is a soul balm. In addition, if you are at home and are familiar with your area (which is probably a fact), then you can create a blog only at the cost of your time investment. 
Imagine that you are a busy doctor, a dental surgeon, you have long been working on a new method of fitting dental implants, and now you are not forcibly prescribing. It's a great opportunity. Creating videos or infographics is a more difficult thing, but you can think about what to use and prepare the materials.
Of course, creating content without its subsequent distribution will not work ultimately, so it is necessary to set aside some budget for promo articles. The first choice is Facebook. With the targeting of the right group of people, LinkedIn will also make sense for business topics.
Campaign strategy and executive
If your online marketing used to be just "clicked" campaigns on Google and quick posts on Facebook, it's a good idea to think about it strategically now, or contact an expert in the field with proven experience and have a strategy developed where necessary investments and expected returns are calculated. . You can continue to secure the execution of these channels on your own – provided you have the people and know-how to do so. If not, you better develop what you know best – your business – and outsource marketing services.
Many companies are dealing with existential challenges, and it is in this situation that there are opportunities that can be identified that no one has thought about or addressed so far because it "somehow went."
Finally, let's improve.
For example:
Revise your financial plan – if you have one. If you've done without it yet, it's time to create it.

How to deal with remote work and its control? In one of the previous articles, I wrote about the business management tools we use in our country. If you have used these tools before theoretically, today's situation explicitly forces their unconditional use.

Prepare a crisis plan. We all believe that this situation will not last long. The restart of the economy will probably not be as fast as its downturn, but it is necessary to think about how to restart the company. A good plan can help you use the post-crisis wave to grow.

Business model change or complete restart. Many companies have operated out of inertia. Unfortunately, this is currently changing rapidly, and not everyone will function as before after the crisis. There will not be enough money, energy, or motivation to start it again. It is the right time to think about a change in functioning or move on to something new that you have been postponing for a long time, and you haven't started to do it just because things have already been done and somehow it just went.

If it's awful and you have no reserve, the most important thing is to keep your brand and good people. So if you have to get rid of something to improve cash flow, first it could be an office, a warehouse, cars, and then the people themselves. 

For example, if you have a restaurant that is necessarily closed, you have already taken the necessary precautions in the first few days. Be sure to find time for a book you have been putting off for a long time, and practice at home. Continuous reports monitoring is not the best dose of motivation to manage this period. Maintaining a healthy mind and condition is most important for further functioning.
Also Read : Web Hosting – Domain And Hosting