Lean Management: The Efficient Management Model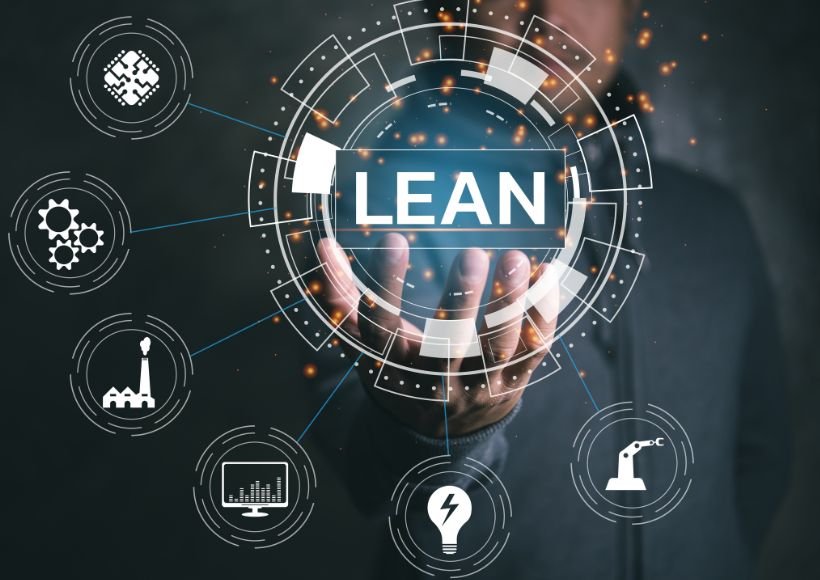 A company's management model or strategy plays an essential role in adequately functioning. We are talking about all those dynamic structures and plans that help define what is going to be offered to the market, in what way, how the product or service is going to be created and how the income will be obtained. In this article, we will talk about the Lean Management methodology that some companies have implemented.
What is the Lean Management methodology? 
One of the management systems with the best reputation today is the Lean Management methodology, which focuses on efficiency. This means that the company is capable of producing more with less, for which an objective is set: to make all the gears of the company work in perfect harmony, knowing what each other does, having well-defined individual and departmental goals and reducing all those processes that hinder or are not truly efficient.
Advantages of Lean Management 
In its search for efficiency, the Lean philosophy tries to "slim down" (as its name suggests) the elements, processes or tools that represent an additional cost or are not operational. For this, an analysis of all company areas is necessary to identify and solve possible failures.
The constant measurement to which the organization managed with the Lean methodology is subjected makes it very easy to assess the results of each change introduced. Since this methodology penetrates all levels of the business structure, we also obtain a detailed analysis of the business.
Regarding people management, we will remember that lean Management encourages teamwork by giving all members of the organization a relevant role.
In short, we are talking about a management model with basic principles that brings us closer to the concept of total quality while at the same time reducing costs, not only in the corporate business model but in every small action that takes place within the framework of the organization managed under lean thinking.
Implementation of the methodology
We understand efficiency as a structural element, not in vain it is one of our corporate values. That is why we have found in the principle of Lean Management a formula with which to reinforce this value while updating the management model. Through it, in recent years, we have been able to restructure and improve internal processes,  eliminating everything that does not provide added value. It is a lean philosophy, way of thinking or management system aimed at continuous improvement, which we have been integrating into the working process.
Beyond all this, implementing the Lean Management concept, which aligns with our company philosophy, has allowed us to promote team values. This management system enables a cross-cutting culture of work by projects. It encourages internal efficiency through planning, prioritization and distribution of the workload, which ultimately translates into a reduction in the time invested and an improvement of processes, in which the use of technology also plays a prominent role.
In addition, another of the reasons why we attach great importance to it is that it reinforces communication between departments and promotes work in multidisciplinary teams, one of our priorities in the Lean Management methodology, which has also given us an improvement in the visualization of the information.
For its implementation, we have followed a gradual production process. The first phase has been marked by the training of all employees so that we could all familiarize ourselves with these good practices and begin to apply the fundamental principles of this new way of working.
After the implementation of the methodology in a practical way and with agile Management in areas and pilot projects through the support of an external consultant specialized in the matter, our objective is that, together, we develop progressively and naturally once we identify those common tools that allow us to generate shared work standards that make our day to day more efficient and agile.
Also Read : Cracking The Top Amazon Coding Interview Questions