What Is SEO: A Practical Definition From 2021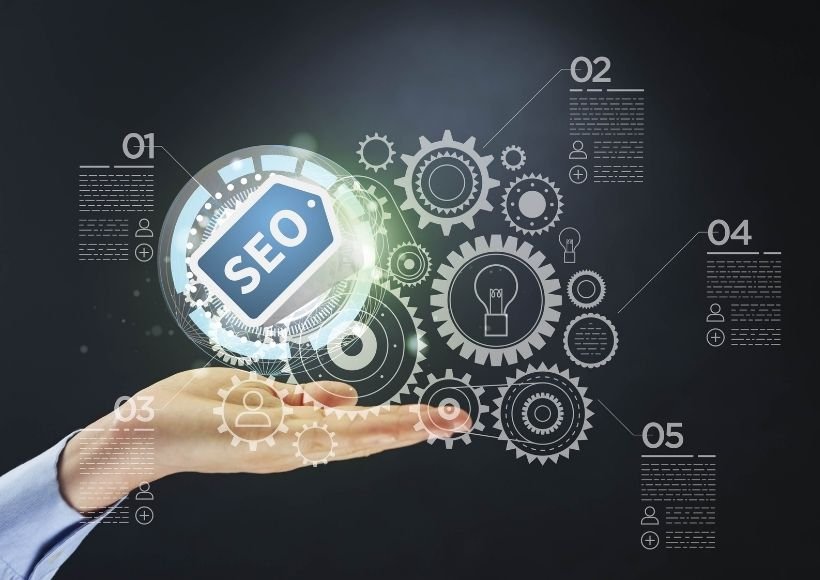 SEO is an acronym for Search Engine Optimization, SEO is a process that results in website traffic from unpaid, so-called " Organic" search results in search engines, in this environment, especially from  Google Search.
The purpose of this article is to introduce SEO to anyone who is looking for a current and understandable definition and wants to understand the practical meaning of SEO.
Why is SEO for us?
We need SEO when our website does not appear in a Google search for words or phrases on which it should appear, or if we want it to appear higher in the list of pages, resp. on the earlier side of the results. Generally, the higher our page is in search results, the more clicks, and traffic.
Why start SEO as soon as possible?
SEO, along with PPC (Pay Per Click) advertising, is part of the broader discipline SEM (short for Search Engine Marketing ), which we translate as search engine marketing. This is a very important part of internet digital marketing as such.
When you want to do marketing for your website, start with SEO. The search-engine-optimized site will provide you with a solid foundation for all other online marketing activities, such as PPC advertising campaigns, communication on social networks (Facebook, Instagram), and the like.
If you have already started doing other marketing activities for your business, then start dealing with SEO issues as soon as possible. After all, if you have managed to create a (larger) demand for your product or brand, but your website cannot be searched for by entering related key phrases, you lose many opportunities and throw the synergy effect in the trash. SEO takes care of the so-called "Pull" the channel of traffic to your website – organic. You yourself do not push anything ("push") to your target group, they will find you yourself, you will pull it through Google.
TIP: It's usually not enough to just get new site visitors, but it's important that they take some useful action on the site. If you are going to solve SEO, it is very good to deal with the related discipline CRO, which is an abbreviation of  Conversion Rate Optimization. The goal of optimizing the conversion rate is to create conditions for an existing visitor on the site to meet the goal of the site , the so-called "Convert". E.g. that you ordered a wooden rocking horse from an e-shop that offers them, or to finish reading this blog article and log on to receive the regular newsletter.
SEO principle
You can only get your site higher if you know what determines the ranking of sites in search results. Google has a huge database of information about websites (so-called index), which it obtains by browsing the Internet with automatic robots – Google bots. It then sorts websites by relevance to different search queries (keywords or phrases) according to a very complex algorithm with more than 200 factors.
The most important SEO factors:
1. Quality and amount of backlinks leading to the whole domain and individual pages
Individual websites on the Internet are connected by links (so-called clicks). If another site links to your site, it creates a natural citation (as in a scientific article), increasing your prestige.
2. The relevance and quality of the content on a particular web page with respect to the searched keyword phrase
It is important that you have a page that best meets the user's (search intent) expectations when searching for a particular keyword phrase.
3. Technical and UX quality of a specific page of the website with respect to the expectations of the searcher
The page must load quickly, its content must be readable, and its thematic relevance must also be well-founded in the page code.
4. Data on traffic and behavior of users of the site
Google can evaluate when someone clicks on your site from a search result ( called a SERP, short for "Search Engine Result Page"), but will return immediately because they didn't find what they were looking for. If this happens again, the site's position in search results may deteriorate.
5. Data on the relevance and popularity of the brand
Within the so-called Google's "Brand Metrics" analyzes the mention and use of your brand name on the Internet and knows how "strong" it is.
6. Quality and number of changes to the website on social networks
Google also evaluates signals from social networks, ie how the domain is mentioned and popular on Facebook, etc.
This is a very simplified list of the first six most important groups of evaluation factors according to a survey by Moz. Your website needs to get the best imaginary "score" in most of these areas at once to reliably beat the competition. It is not enough to excel in one area, others can slow down the web.
SEO Procedure: How to optimize a website for search engines
What can you do to enjoy growing free organic traffic every month?
1. Analyze keywords
First and foremost, you need to know what phrases your site should display and target, how many people are actually looking for them, and what potential they represent for your site. A keyword analysis is created for this purpose.
2. Secure a technically optimized website
Your website is a platform for the content you offer users. Just as a car needs a good chassis to drive you reliably, your website needs to have a good technical foundation:
URLs should be readable and the URL structure clear and understandable.
The site should have a sitemap and a well-configured robots.txt file.
Set up unique and relevant meta headlines, meta descriptions, H1 and H2 headings, and structured data for each page, and target selected keywords with them.
Ensure fast web loading.
Make sure the web looks good on mobile devices, ideally with a responsive design, or consider AMP technology.
Use alt captions for images, SSL security – HTTPS instead of HTTP, etc.
3. Create keyword-relevant content on the web
The content on your site should best meet the needs of a user searching for targeted keywords for some purpose. Therefore, it is necessary that you have ideally prepared one strongly focused (sub) landing page for each key phrase. In particular:
use keywords in the main content on the web in a reasonable and natural way, optimize product pages,
Start writing and publishing articles on your site regularly with an emphasis on SEO.
observe the above EAT principles, even stricter when you belong to the YMYL area,
also, return to older articles regularly and improve them.
4. Spread the good name of your site
Factors outside of your site are extremely important, so:
Invest time (and money) in expanding your portfolio of backlinks from relevant (ie, your industry) and authoritative (quality, trusted, and reputable) sources. Start e.g. by reaching out to people you know personally and know that they own or manage social networking sites or profiles.
Also, start communicating on social networks like Facebook yourself, but don't forget Instagram or LinkedIn.
If you're a business, be sure to sign up for Google My Business to appear well in local Google search results.
Collect email addresses and start sending newsletters to your fans and acquaintances.
5. Analyze your results and improve your practices
To be able to measure the results of your SEO efforts, measure website traffic using at least:
Google Analytics,
Google Search Console.
On-page SEO vs. Off-page SEO
On-page SEO
deals with "tuning" your site. These are changes to your site, whether technical or content. From a technical point of view, it must be easy for Googlebot to read and structure. The content must be original, high quality, and relevant to the targeted keyphrases (whole topics).
For example, on a website about wooden rocking horses, you should see a number of beautifully crafted horses with high-quality photos and all the possible details. There should be a section of articles on toys for children.
Off-page SEO
deals with how your site is mentioned elsewhere on the Internet, outside of your site. These are mainly backlinks to your site from other sites. It is important that they look natural and are from authoritative sources. You can read more in my article on link building.
White Hat vs. Black Hat SEO
White hat SEO is a procedure that is recommended by the search engines themselves and includes everything that improves the usability of the website for users. It's all about creating great content, good on-page page setup, and building relationships with other sites so that they naturally link to you.
Black hat SEO includes practices that are prohibited by search engines and can be penalized if detected (manually or by an algorithm). These practices try to trick the algorithm into thinking that your site is better than it really is. For example, there are various complicated schemes for building (buying) unnatural links to your website. You can read more about this article about algorithm updates and penalties from Google.
Organic traffic – is it free?
To sum it up, the result of SEO is the display of web pages in search results. The higher they are on the list, the more people will see them and probably click on your site. These site positions are a relatively stable source of organic traffic – and it's always free, although optimization itself is a daunting process.
Also Read : Don't have a blog yet? 10 reasons to have your own website and write articles