Difference Between Virtual Private Network And Remote Desktop Services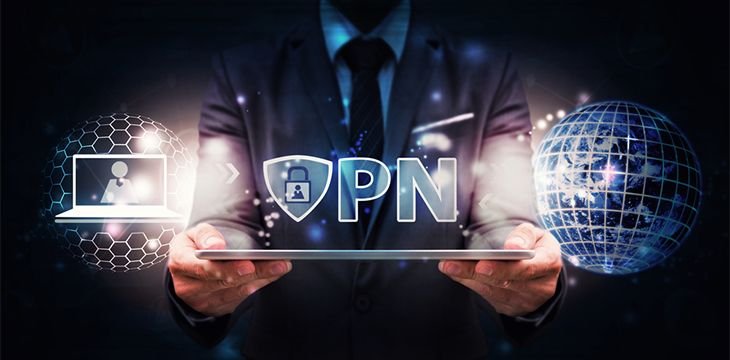 There are different reasons to enable remote jobs in companies, SMEs or public sector entities. Making workspaces more flexible, streamlining user sessions or applications deployments, optimizing data and file access and performance, improving the security of the technological environment and data protection, are important needs for any corporation to adopt modernization measures of your technological infrastructure and provide VDI infrastructures or secure remote access through Virtual private network VPNs .
Work remotely. Remote or from the office
What is working remotely? Working remotely , regardless of whether it is done remotely or in person at the workplace, refers to working in an environment that allows a user or virtual machine session to be "lifted" or to connect to a private network to use resources virtual devices through an access tunnel. Strictly speaking, teleworking or remote work is not the same as remote work.
Teleworking VS Working remotely.
Advantages and how to implement both
Advantages of remote work
Working remotely, from the point of view of the technological architecture of the environment and the systems, inherently brings a series of important advantages for corporations and public or private entities that adopt this type of infrastructure.
Equipment and hardware cost reduction
Consumption reduction
Centralization and consolidation of systems
Increased security and protection of the IT environment
High availability to sessions, applications and files
Greater agility in the deployment of new users and apps
Better management and control of users and user profiles
Technologies to enable secure remote access
Enabling secure remote accesses or in general building virtual technological infrastructures require the design of modern technological architectures and the implementation of advanced technological solutions.
Beyond specific technological products, technologies such as perimeter and network security , system consolidation, resource virtualization , endpoint security or Cloud Computing and the use of 365 software suites come into play.
In more detail, you need to know three technologies:
Virtual Desktop Infrastructure (VDI), Remote Desktop Services (RDS), and Virtual Private Networks (VPN).
They are the resources or technologies that can provide us with adequate security for remote access .
What is a VPN or Virtual Private Network?
Virtual Private Networks (VPN) or virtual private networks represent a virtual space not accessible except by endpoints or tools enabled for it. As a technological resource they offer different utilities. VPNs are widely known for obfuscating the actual location and thus allowing access to geo-blocked content or resources. At the enterprise level, VPNs are configured to enable secure access to corporate intranets. In this case, and according to what we know, end-point VPN or client VPN makes it possible for a computer, laptop or desktop to establish a secure remote connection through a tunnel enabled through the firewall.
Growth and evolution trend of the Virtual Private Networks
The use of VPN has been around for years and has been arguably the most popular solution for extending secure environments and corporate networks to provide connectivity to users and equipment outside of the technology infrastructure.
According to Stadista, a global market in continuous growth and with a clear boom trend such as VPNs is forecast to reach 35.73 billion dollars in 2022.
Size of the virtual private network (VPN) market worldwide from 2016 to 2022
What are RDS or Remote Desktop Services?
RDS or Remote Desktop Services is part of the Microsoft Windows Server 2008 solution and is also known as Terminal Services. RDS enables remote session deployment as well as corporate applications on almost any operating system.
What is Virtual Desktop Infrastructure or VDI?
The Virtual Desktop Infrastructure is an evolution of the RDS that allows the deployment and delivery of a personalized user session to an end client or endpoint, configured according to the preferences of the particular user and with access to corporate data and applications.
In this infrastructure modality, the data, information and applications are housed in the data center or CPD. The virtual machines are housed on one or more servers, which allows to optimize performance and enhance security.
Difference between VPN and VDI or RDS
The difference between a virtual desktop infrastructure (VDI) versus remote desktop services (RDS) is that the VDI environment has the advantage of being able to customize and provide a virtual desktop configured to suit each user in the IT environment, while with RDS displays a single virtual desktop for all employees or users in the environment.
For their part, Virtual Private Networks (VPN) differ from VDI environments and RDS resources in that in the case of VPNs, computing or processing is carried out at the endpoint or client that is given access to corporate resources . On the other hand, both in the case of VDI and RDS, the end devices or client are limited to function as an access terminal to the corporate environment and therefore the computing and processing is carried out in the virtual machines hosted on the Data Cente or corporate servers .
What technology is best to provide secure remote access?
Once, we know what they are and what differences exist between VDI or RDS environments and VPN remote access systems, what technology do we choose to enable remote work?
In the first place, we discard remote desktop services (RDS) since, as we have mentioned, the appearance of VDI environments improves them and makes them obsolete. Then, …
Virtual Private Networks or VDI?
The two technologies are radically different. We are not talking about technological solutions that are easily comparable or that compete directly to cover the same specific need. For this reason, it is actually necessary to assess and compare virtual private networks and virtual desktop infrastructure according to different aspects, which depending on the nature, characteristics and situation of the company or private or public entity will make one option or another ideal.
With a focus on performance, VDI environments generally offer higher performance to end users, as well as system administrators. It also offers easy scalability to improve the capacity of virtual machines and sessions. On the other hand, in environments with VPNs, the performance of the hardware at the endpoint continues to have an important relevance and the connections experience better agility, ultimately resulting in a poorer user experience.
From a security point of view, although both represent secure remote access solutions, VPNs are themselves an IT security solution and while VDI environments can (and should) be properly configured to avoid security breaches, VPNs ensure Through encryption, the data and information that passes through the tunnel are secure.
VPNs are themselves an IT security
In terms of cost, VDI environments require the construction of an advanced technological infrastructure in which an additional layer of virtualization software is necessary. Microsoft, VMware or Citrix offer suitable solutions in this regard. Instead, providing secure remote access through VPN requires more economical and agile solutions to implement.
Regarding maintenance, VPNs by themselves require less maintenance than VDI environments. However, it is true that a consolidated and centralized environment such as VDI simplifies and facilitates the management of deployments, users and security in the long run.
Deploy remote jobs, we help you
Analyzing it, from each of the aspects discussed and taking into account the current needs and capabilities of your business, which is the most appropriate in your case? Whether you have already made the decision, or if you need an expert vision to analyze your specific case, we can help you select the best option and implement the appropriate solutions to deploy and enable remote work areas that maintain the security of your environment.
If you have any need regarding the implementation of virtualized remote work environments, implementation of VDI environments,
management of secure remote access through VPNs, endpoint security, implementation of 365 solutions or in general of enabling or deployment of teleworking spaces, contact with us . We will be happy to advise you and help you to facilitate the implementation of VPN solutions or VDI environments .
Also Read : What is a VPN Connection? These Are Its Uses, Advantages And Disadvantages.