The Best  Wireless Chargers In 2020 From Each Manufacturer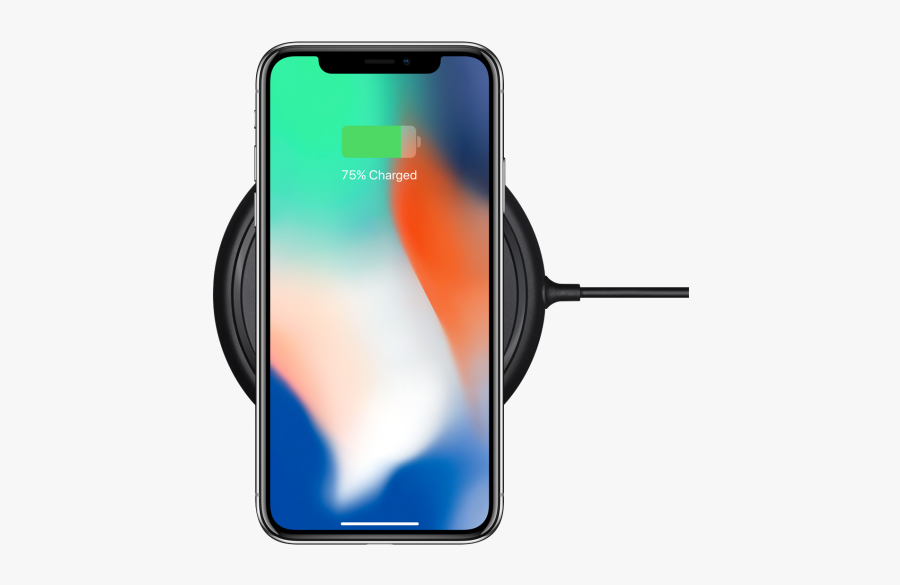 The battery is one of the most important elements that we usually look at when we buy a new mobile. Coupled with the autonomy of the same is its charging possibilities because in addition to charge it through a cable, it is also possible to use Wireless chargers high-end.
Manufacturers are tremendously striving to improve wireless chargers, especially in their increasingly shorter times, so that you can opt for a completely " wireless" future. Therefore, today we are going to review what wireless chargers are? and how they work, as well as the power and speed that each manufacturer prints.
How does a wireless charger work:
The purpose of a wireless charger is, as its name suggests, to charge a compatible mobile phone without the need for cables. To carry out this charge, a wireless charger must be used, so the charge will occur by contact.
Currently, the standard used for wireless chargers is " Qi" technology, with which both the mobile and the charger must be compatible. The " Qi" wireless charging system was developed by the Wireless Power Consortium organization and is based on an electromagnetic induction electricity transmission system, which works over distances of up to 40 millimeters.
How to wireless charge your mobile phone:

For charging to take place, the wireless charging device must have a coil that will bring the charger into contact with the mobile. Once both elements come into contact, they create a magnetic field through which the alternating current is induced to carry out the charging of the device. The biggest drawback of this type of charging is that the loss of energy that occurs during the charging process is greater than if it is done by cable, reaching a speed of between 0 and 5W, so that charging is never performed at maximum power offered by the charger.
To alleviate this drawback, manufacturers have put in work to make this technology can charge at higher speeds, so that it is even reaching and reaching wireless charging speeds of up to 30W, even exceeding many fast charging speeds. By cable. A spectacular figure, which is higher than most chargers on the market that deliver 10 or at most 20W of power. Power and speed of each manufacturer.
Xiaomi 30W:
Xiaomi has been the last company to put its own wireless charging on the market on the table and it does it in style since its Mi Charge Turbocharge will offer 30W of maximum charging power, making it the fastest of that we enjoy right now. Xiaomi's Mi Charge Turbo technology allows recharging the mobile with a wireless charger that in just 69 minutes promises to recharge a 4,000 battery from 0 to 100%, and we will only need 25 minutes to reach 50%.
At the moment this technology is not yet implanted, in any terminal of the brand, being the Xiaomi Mi 9 is the best terminal of the company in this aspect, since it allows a wireless charge of up to 20W so that the firm ensures that in some 90 minutes we can have the battery fully charged. 
OPPO 30W:
The Chinese manufacturer OPPO also intends to implement wireless charging in its terminals as it has already announced a new wireless charging technology called Wireless VOOC 30W that will soon arrive at its terminals.
This new OPPO wireless charging will be compatible with the Qi standard, has been optimized to reduce the heating of the components involved in the process and can fully charge a 4000 mAh battery in 80 minutes. Samsung 15W

Samsung was one of the first mobile manufacturers to incorporate wireless charging into its high-end smartphones. Currently, they are compatible with a maximum speed of 15W that we can find in their latest top of the range, such as the Galaxy Note 10+, which will serve to charge its 4,300 mAh battery.
Huawei 15W:
The Chinese firm of Huawei was also one of the first to incorporate wireless charging to its mobiles. Currently, they offer a maximum charging speed of 15W that will serve to charge the 4,200 mAh battery of two of its high-end terminals, such as the Huawei Mate 20 Pro and the Huawei P30 Pro
Google 10W:
The American firm Google also offers charging in its high-end terminals, which reaches a speed of 10 W, under the Qi standard, making it compatible with the vast majority of wireless chargers on the market. We can use this technology to charge as many of the recent Pixel 4 and Pixel 4 XL as their predecessors, the Pixel 3 and Pixel 3 XL.
Apple 7.5 W:
Apple, could not miss this list of brands with wireless charging, which in its case reaches up to 7.5 W of maximum transmission speed, compatible with the Qi standard. Thanks to it, we can wireless charge the latest and latest terminals such as the iPhone 11 Pro and iPhone 11 Pro Max.
Also read: The Best Time to Buy Tablets, Printers, Headphones, and More at the Best Prices Is Right Now. Know More