Why Hire The Professional Services Of An Online Marketing Agency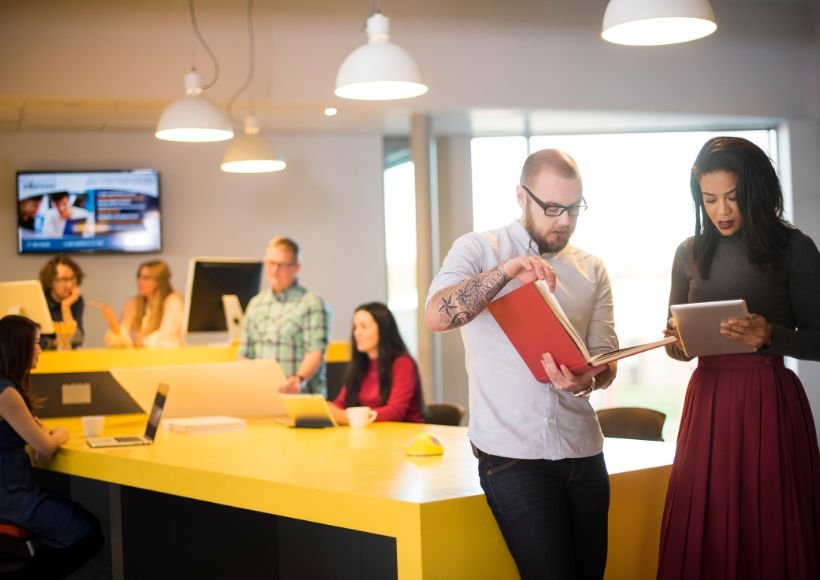 Does Online Marketing escape your knowledge? Calm! Here, you will learn about the main advantages of hiring professional services in this area from an agency specializing in Digital Marketing. Let the experts take care of everything!
Delegate, delegate, and delegate!
Our businesses are already complex enough without having to add new departments on top of that. In addition, normally, we do not have experience in Digital Marketing. We could hire someone alone, but how do we know if it is the right or reliable person!
Delegating to an Online Marketing agency is the best thing we can do to continue with the parts of our business that we dominate without worrying. The agency provides guarantees in terms of experience, know-how, and resources with which to work.
The Online Marketing agency innovates for us
You should know one thing: in Digital Marketing, no strategy is fixed and immovable. The results depend largely on what Internet search engines, such as Google and Bing, dictate. A method may work today but may need changes tomorrow.
Staying up to date and changing strategies with new ideas is not easy. The Marketing agency is of great help in these aspects. Work with Google and learn about the trends and changes that are taking place in the complex sector of Digital Marketing. A good agency will know what to do to keep you getting customers from the Internet.
By hiring professional services, you get the best performance for your budget
An important part of Online Marketing is investing money in Pay Per Click (PPC) advertising. Special care must be taken with this. You must pay close attention to the available budget, the number of clicks needed to generate a sale, and the profit you get from each conversion. Would you know how to do this yourself? The reality is that an expert in paid campaign management is your best option.
The agency specializing in Online Marketing will agree with you on the amount invested each month. It will then work to improve conversions and increase the profitability of your business.
Specialization and multitasking in Online Marketing
Online Marketing is not a single field; it covers several sectors:
Organic positioning (SEO): How to make users find our products in internet search engines without investing money.

SEM in Google/search engines: Attract customers by investing in ads to get ahead of rivals.

Management of social networks: You have to know when to publish, how to attract followers, and make innovative content that captures people's attention.

Payment campaigns in social networks: It is possible to sell in the RR.SS., but good management for the campaign has to be done.

Content creation in general: Finding the topics that the public wants to read and positioning the contents of a sector are not easy tasks.
The best Online Marketing agencies are specialized in all these tasks. They offer a comprehensive Digital Marketing service and complete management.
Advice and personalized strategy
Forget those who promise an infallible and valid strategy for all businesses. On the Internet, things don't work like that. If you want to be successful, you have to customize the actions according to the sector and the needs of each client.
All businesses are different. Some companies will have few rivals and will see results quickly. In other cases, the market will make it more difficult for us, and we will need a more thorough job. You have to speak to the client clearly, without deception.
Hiring the professional services of a Digital Marketing agency will guarantee you continuous advice. It will always indicate the Marketing strategies that will lead you to achieve your online goals.
Also Read : 5 Tips For Creating Effective Calls To Action (CTA) On Your Website