Are You Trending? As Someone Says And What They Feel Like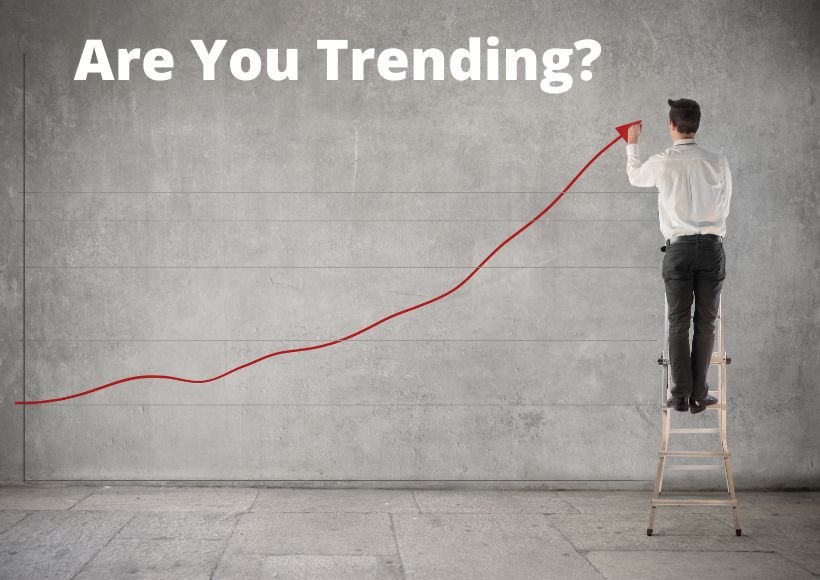 Are You Trending? Your target audience will become even more fragmented, Instagram will grow, Facebook will remain great, we will try Tik-Tok, LinkedIn will become more and more interesting, and we'd rather not mention Twitter now. And the digital detox mania will probably break out.
In our agency, we work with the three most famous social networks. We were linked In, Facebook, and Instagram, which is key to acquiring and reaching out to our client's customers.
Is Facebook an outdated timer?
No matter how popular Instagram attacks it, Facebook still holds the lead. During the year, we did several HR campaigns where we obtained many high-quality leads thanks to very well-designed targeting. Facebook is constantly working on targets, and sometimes we feel that Google is not breathing enough. How do you see it?
It is still worthwhile to advertise on Facebook. When optimizing campaigns, the price per click is very low. Sometimes surprisingly, for a few cents.
We can now also see the future of Facebook in dynamic ads for e-shops. Today, thanks to various applications, they can be beautifully animated and supplemented with eye-catching gadgets. From our experience and the data obtained, we conclude that dynamic remarketing on Facebook plays a very important role in the purchase process. At certain moments, dynamic remarketing from Google also precedes it. When comparing and evaluating data, we found interesting deviations in performance, spent finances, and purchase results. However, we know that it depends on many factors.
Our everyday stories
We have high hopes for Instagram Shopping. We think it's a platform just waiting to be developed to its full potential. We will have to wait and see whether it will hide Facebook with its approach. A different target group is certainly moving here. That's why even the copy for Instagram has its tone of voice different from that of Facebook. Flipping posts are a thing of the past.
Stories that attract a new target audience work well. They even link to a website. We tried it successfully, also in HR campaigns.
The pressure to create design-clean visuals immediately attracting attention will be stronger. The pressure on Instagram will also increase due to the number of posts. Stories, due to their time limitation, will continue to grow.
Have you noticed that Linked In is finally cool?  
LinkedIn is becoming an increasingly interesting platform. Perhaps the original model focused on the working environment has weakened a bit, but communication is still at a high level. For campaigns with a limited target, which is difficult to define on Google or Facebook, here you have it right on your plate (even with the sky). Working groups work well for long-term campaigns. If you hit the right name, many people from the given profession come here. You have the necessary data, and they have the information. Similar groups, whether private or public, are a trend on Facebook.
How we looked for 
Reddit. A specific social network where programmers and other similar types from various fields are grouped. Advertising is good here. The interface for creating and managing ads works similarly to Facebook or LinkedIn. 
The advantage is that you know the target woman and what she is debating about. One of the campaigns we prepared recently was looking for a specific programming position. Neither Facebook nor Instagram passed our test, and LinkedIn didn't do well either. We got some CVs through Google. 
The salary was royal, but so were the demands. But there were still few leads. Programmers do not recognize these networks, although they are also on them. So Reddit. He took it. The information spread quickly through the community, and the job site increased traffic.
How will it be?
Individual social networks will come with updates. Some upset us, others we welcome with enthusiasm. As was the case with Instagram Shopping, for example. Videos and Stories from Instagram and Facebook will maintain their popularity.
Also Read : Why Introduce The Agile Methodology In Your Company