5 Ways To Build Success In A Customer Relationship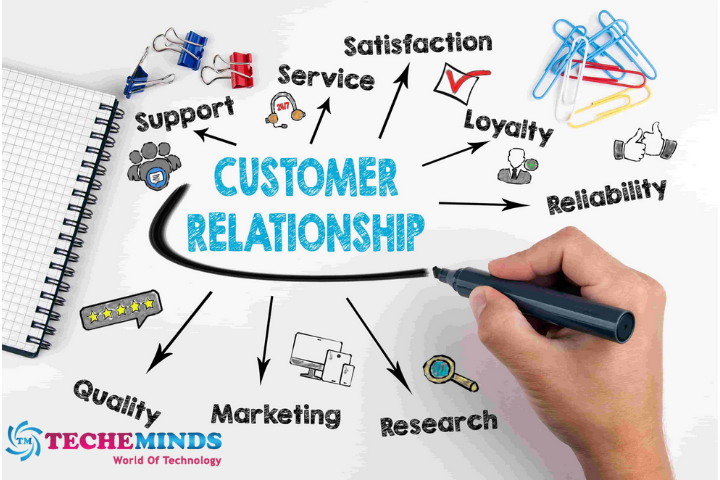 What is the secret of the prosperity of successful companies? We looked at companies whose success fascinates and at the same time causes envy. The customer relationship lies behind the secret of their success. These companies have opened the door to prosperity by building relationships with customers. Successful companies have turned business relationships into equal partnerships.
Content marketing has become a key tool in building an equal relationship. If you do content marketing well, you can turn a business contact into a peer relationship. Show your potential to customers as friends.
There are 5 simple ways, which can turn into a formal business relationship on equal partnership and thereby promote their business.
Build a relationship of trust
Let customers see and hear you. Tell them your story. Share your experiences. Give them information that is useful to them. Reach out to the experts. Offer customers their knowledge, experience, and opinions.
Think out loud. Show them your ideas. Talk to them about opportunities and risks. Ask them for their opinion. Follow the answers, observations. If you don't know something, don't be afraid to admit it.
Learn to listen to your customers. Be a part of their lives. People like to share their happy moments and sorrows. Listen to their stories, joys, and worries.
Pay attention to every reaction of your customers. Although we would like to hear praise for our work, this is not always possible. Do not take negative reactions very personally. Think of them as an opportunity to improve your services and customer relationship. After all, even good friends sometimes have different opinions.
Get motivated by the questions, answers, and stories of your customers. You get extremely valuable and original material for content.
Save customers time
We live in a hectic time and most of all we lack time. Be the one who saves customers time. As you know your customers, offer them relevant content.
Share articles, videos, value-added photos. Complete the article with a brief introduction. Enrich posts with the opinion of an expert or customer. This will increase its credibility. Diversify content with infographics, videos, or break it into bullets.
Convince the customer that you are the one who provides them with all the necessary information, advice, and tips in 1 place.
Create content for a specific customer
The advantage of a good entrepreneur is that he knows every customer intimately. If your customer base is large, accept content personalization as a challenge. Demonstrate knowledge and prove that you are the best partner. Provide customers with proof that you understand what they expect from you. Convince them that you are the best choice for them.
Give each customer as much time as needed
Time is priceless, but this is not the case when building good relationships with customers. Investing time in every single customer pays off because the customer doesn't care that you have a million others. Every customer wants to feel unique. Pay attention to each customer in a way that only he exists. Don't let him feel the existence of others.
Build virtual communities – Customer Relationship
Virtual communities connect people with the same interests, needs, and the like. A great example of a partnership is the modrykonik.sk portal. The universal content consists of parents, traders, and specialists from various fields.
Join discussions. Share your own experiences and the experiences of your customers in discussion forums. Become a consultant and guide for internet users.
Use social networks, Facebook, Pinterest, Twitter pre to support your business.
Create partnerships- Customer Relationship
You can also support the building of partnerships with customers by cooperating with companies from other areas. By working together, you enrich your content, increase your brand credibility, and expand your "reach."
An example of a partnership that promotes a customer relationship is a collaboration between real estate agents, financial advisors, and lawyers. We do not buy an apartment or a house every day. With a large investment, we want to be sure that we have made the right decision and we are buying quality at a good price. With the purchase of the real estate, we deal with the selection of real estate, the issue of finance, insurance, legal documents for the purchase and sale contract, and deposit in the cadastre. We need to get a lot of information to make a decision, and it costs us time to get it.
The ideal solution for the customer is to provide him with all services "under one roof." Providing a comprehensive service is one of the ways to build partnerships with the customer relationship.
If you actively participate in social, cultural, sports events, inform your customers.
There is room for creating functional partnerships in every area of ​​business. Collaborate with organizations, companies with which you have common customers. An example of functioning and a mutually beneficial partnership is the cooperation of the e-shop.
Nowadays, it is essential to be a partner and friend for customers. Content marketing is a powerful tool and by using it correctly, you move your business forward.
Also read: Understand Big Data And Its New Challenges