5G Is Approaching At A Speed Of 2 Gbps/s. How It Will Be Change Our World?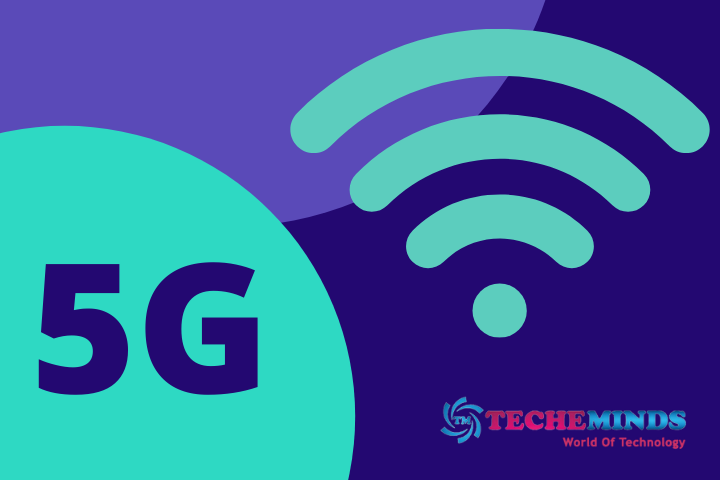 Initially, 5G in a company would be recommended as "5th generation of wireless wifi", the 5th generation of wireless Wi-Fi.
It is a "descendant" of 2G that brought voice calls and SMS, of 3G that brought the Internet business to our mobile, and of 4G that brought the streaming video. And 5G, however, does not come empty-handed.
What will 5G bring to our lives?
Always updating a network like 4G / 4G + also means updating our daily routine. But we never talked about such big changes. 5G is characterized as a "revolution" in networks because it will change the 21st century by creating a new application ecosystem.
If we were to describe it in 1 word, we would say speed.
It is its main advantage. But before we go into technical details, let's see how our daily life will change with the 5th Generation!
Extreme shooting speeds
Now press the download for the HD movie and make a toast or count the stars until it goes down, for about 6-13 minutes. With the 5th generation being 10 times faster at its minimum performance, a download will only take seconds!
If you were not impressed, let's put it another way: if today a very good mobile phone in ideal download conditions reaches 200MB, in 5G it will start from 1000 MB.
Unobstructed streaming
End to the "traffic jam" (broadband traffic) of telecommunication networks.No more delays in live broadcasts of a match. Now, you will watch unobstructed videos in 8K resolution quality, without pause and page refresh.
Fully autonomous vehicles
Driving enters autopilot. Indeed, you will see a car passing by you, without anyone driving it. You imagine it; A car to be "parked" alone in the office garage.
This means greater driving safety, as the vehicle will "communicate" with thousands of other cars, preventing traffic jams. This would be very interesting to see in the center of Athens, maybe even more than the cars themselves!
Gaming without loading
Gaming will be redefined. With a response time of 1ms, everything will work in a flash, the changes from frame to the frame will be so fast that you will not notice them. Goodbye loading.
On the go mobile gaming & Augmented Reality (AR)
You will surely remember the summer of 2016 when everyone was chasing nests with rare pokemon in Pokemon GO. It was our first contact with an AR app, VR technology "cousin", which allowed us to experience a whole digital world around us, through our mobile.
With the spread of 5G, the cloud gaming experience will become a regularity, supporting even more concurrent users in one app.
VR (Virtual Reality)
With the signal being transmitted live, virtual reality will actually become reality. When shopping online, you will be able to try the products visually. When you want to decorate your living room, you will display the products in the space. And you will not just see them, you will live them.
Internet of things (IoT)
With 5G everything is networked. Literally, whatever has electricity, will also have internet. Tablet, mobile, living room lights, water heaters, kitchen eyes, all will be connected to Wi-Fi and consequently connected to you.
With 5G it will be impressed how many devices will work together on just one network, exchanging information and data. Thus, the "Internet of things" will enter dynamically not only in our daily lives but also in our homes, since the house of the future is closer to the present than you think.
Moving music
You put out the speakers and get ready for Sunday's household. You walk from one room to another and the music will follow you automatically since all devices will have 5G sensors. Perhaps even more incredible than moving music is the frequency with which you do chores around the house. You can even do it on Monday. We mean it.
Telemedicine
That is distance medicine. A surgery in Athens can be performed by a doctor in America, using a VR headset, serving, in the same way, remote areas that do not have access to medical staff.
Technically, what does 5G promise compared to 4G?
Increased Connection Density:
1,000,000 connected devices per 0.98 km, as if compared to 2000 covered by 4G at the same distance.
Zero Latency:
Latency is the time between sending and receiving information. This transfer time from the "source" to the receiver will be drastically reduced, making live streaming faster than ever. Literally. From 200 ms on 4G, it decreases to 1ms on 5G.
Accuracy:
5G frequencies will range from 30 to 300 GHz while 4G uses frequencies below 6GHz. This means that it will travel on high-frequency waves, bringing higher speeds over longer distances.
Speed:
If 4G reaches 100 MB per second, 5G reaches 10 GB.
So will 5G replace 4G?
Despite its awesome features, it does not come to replace 4G, but to complement it.
It will take time to geographically cover all areas with special facilities so that it can travel through walls, windows, and over long distances.
The 2 networks will "live" in our world for a long time.
When will all this happen?
They will definitely not be done overnight, but they have started since September 2019 with the appearance of the first 5G mobiles and the first network infrastructure.
Today, networks are being piloted in 180 European cities, while in several countries they are already operating, starring South Korea, Japan, USA, Australia, and China, and the cities of Italy, Spain, Germany, and England from Europe.
By the end of 2025, 1/5 mobile phones will operate with 5G technology, according to GSMA calculations.
When will it arrive in Greece?
Here it is! It started with pilot networks in Trikala, Kalamata, and in the area of ​​Zografou, Athens in 2019 by telecommunication providers while at the end of 2020 the auction of the 5G spectrum will begin.
It is officially estimated that the networks will start operating in the 2nd quarter of 2021.
Is it worth buying a 5G mobile now?
If you are what they call an "early adopter" and you want to get the first 5G gadgets, you will find smartphones in the market. However, we suggest that you do not rush, because until the commercial network in Greece works, better and cheaper models will be released.
So if you are looking for a smartphone, move better to the 4G options.
Is 5G Finally A Technological Exaggeration?
5th Generation has generally been associated with both positive and negative reviews. It is reasonable. Making a flashback, remember how much the first smartphones seemed too much when they appeared on the market. So much so that we all wanted to get one. Because no matter how skeptical we are about something new, the fast-paced world we live in needs efficient technology.
And that's exactly what 5G is all about. It is not just a network. It is a "tool" of global development, which in combination with other technologies can bring an exciting future. A future approaching at 2 Gbps / s and closer than ever!
Also Read : A Smartphone Makes Us Smarter