Facebook Messenger Chatbot Will Save You Time And Make Money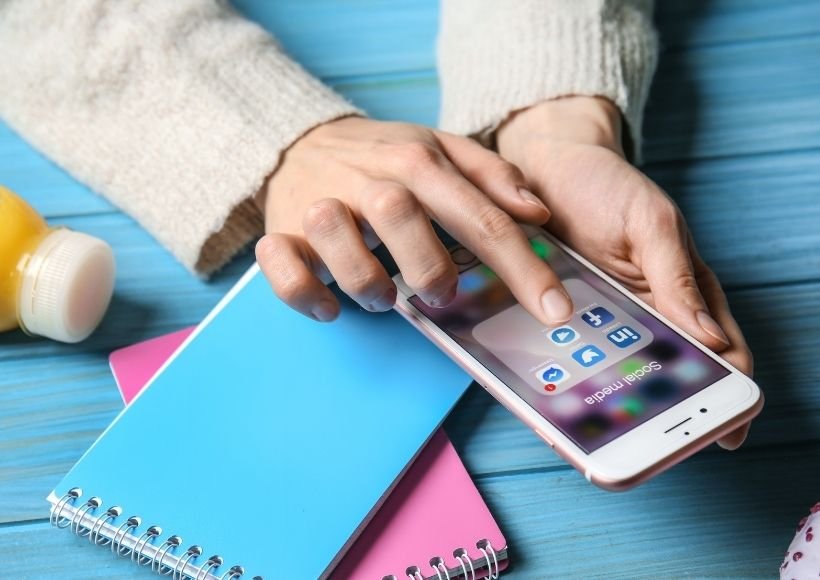 Chatbots are becoming more popular nowadays. Especially on Facebook Messenger, you can see them almost everywhere. In general, they can be a concept similar to email marketing. But what are the closer reasons for this sudden increase in chatbots? How do they work, and how can they help you make money online?
Basic information
As the article's title suggests, a chatbot resembles a robot in its behavior and usefulness. It is a form of artificial intelligence that can mimic human speech through sound or text.
Popular types of chatbots include:
A virtual assistant – such as Siri from Apple or Alexa from Amazon (an intelligent home control unit).
Messaging applications – such as Facebook Messenger, Kik, or Slack.
Facebook introduced the ability to use chatbots in Messenger in 2016. There are two types of chatbots that you can use to sign in to Facebook Messenger. The first can only respond to specific commands. However, the second already works on the principle of machine learning – it recognizes languages can learn and adapt.
The most common way to use chatbots is to help with customer service functions, such as responding to general questions. In addition, however, chatbots can be programmed so that you can use them to sell products, deliver customized content, or collect payments.
The whole concept of messenger marketing is quite similar to email marketing, in which you compile a list of contacts and send them targeted and customized content. However, the primary difference is that with the use of a messenger, answers to customer questions, for example, are immediate and on a much more personal level.
Advantages of using chatbots
The primary importance of chatbots is to replace and duplicate you in a relationship with your customers. This will save you a lot of money and time. Chatbots can also be embedded in places such as Facebook Messenger guarantees the potential to reach a growing audience. This is mainly because up to 75% of Internet users use one or more chat platforms.
The most significant advantages of using chatbots can be summarized as follows:
Work without a break – a potential customer usually wants to answer a question about your product right away, especially if they need to deliver it as soon as possible. This is a job just for a chat. It does not require a break and is always available with answers. It can replace a tedious form of communication, such as leaving messages or writing emails. This increases customer satisfaction and builds a good reputation with people.
Multitasking – people can do multiple activities simultaneously, only in a limited form. If there is a lot, mistakes will be made. On the other hand, Chat bots can converse with thousands of people at once. Each of them will be answered immediately.
Save money and time – a chatbot can replace the work of many employees, which ultimately saves you time and money that you would otherwise have to spend on their salaries. All you have to do is throw answers to all your customers' simple and frequently asked questions into a chatbot that will handle all the communication for you.
Behavior towards the customer – the Chatbot is bound by specific rules with which it is programmed, and therefore it will always treat the customer most appropriately.
Automating repetitive activities – one does not enjoy doing the same work repeatedly every day. But Chatbot will be happy to do it for you, and automating individual tasks is a breeze for him. It is also an effective way to increase work productivity.
Chatbot tools
As mentioned in the article, chatbots can send pre-made messages, photos, videos, or other files to people who contact you, for example, via Facebook. The principle is simple. They can estimate what a person is asking and then select and send the correct answer based on keywords.
The Chatbot can also ask what is bothering the customer and what he needs to know. It will then refer you to the appropriate resource, such as your website. It can even automatically subscribe to the newsletter or send them a link to download the e-book.
The best tools for building a chatbot for Facebook Messenger include the ManyChat, MobileMonkey, and Botsify platforms.
ManyChat
It is one of the most used and most popular tools for creating a chatbot on Facebook. With it, you can make it expressly quickly and very easily. The Chatbot created in this way is suitable for marketing, sales, and support functions, without coding using a visual drag and drop creation tool. All you have to do is connect your website to ManyChat.
In addition, ManyChat offers the tools you need to convert your audience into subscribers, such as autoresponders, autoresponders, or instant notifications.
The first step, of course, is to register an account at ManyChat, where a free video tutorial is also available.
MobileMonkey
You can easily integrate your e-shop with Facebook Messenger via MobileMonkey. Even in this case, you may not be able to code. Integration with tools such as Shopify will help you monetize your fan page.
Of course, you can also use MobileMonkey for more accessible purposes, such as answering customer service questions. This tool also offers you a limited and free marketing plan to try it out before you start marketing news.
Botsify
This is another platform to create a Facebook chatbot best used for customer service features. The most valuable parts of Botsify include website integration and a simple drag-and-drop template designer. Botsify is also recognized by world-famous brands such as Apple and Shazam.
How to create and use a chatbot?
The easiest way to create a chatbot is to use ManyChatu – a mobile and web application in which you need to register and link your Facebook account with it. If you want to try the Chatbot, you can break this link at any time. You then create messages in this application that the Chatbot will send you.
In the ManyChat app on the left, you will find some critical tools for creating your Chatbot:
Growth Tools – a tool for gathering people into Messenger. After clicking on the " New Growth Tool " option, you will be given a choice of several options. For example, after selecting the " Slide-In " option, you can create a caption with its description and add an image. Of course, there is also the possibility of a spatial location of the pop-up window and when the user will pop up. After selecting each option according to your needs, click " Next. "
Creating a thank you page – a thank you note that comes to a person after they click on one of the options that appear in the messenger pop-up. Again, you need to create a title and fill in its description. You can insert a picture and play with colors as in the previous case.
Opt-In Actions – an overview of each action, which should happen when logged in. Here you set the message that will be sent to him in that case. You can also add an image to the message here.
Create a sequence of messages – by clicking on the " Add subscriber To Sequence " option, you will ensure that messages are sent to the people who subscribe to you regularly. After this setting, click " Next " again.
Embed the login directly on your website – you need to click on " Install JavaScript Snippet. " A window will pop up in which you need to enter the address of your website and click on " Add. " You will be shown a short JavaScript code that needs to be inserted into the header of all pages on your site. For example, you can use the " Head and Footer " plugin in WordPress.
Automation – after activating the Chatbot, click on the " Automation " option, where you can check the individual message sequences that the Chatbot will send. It works similarly to an email machine that sends an email message for you every day but with much greater customer acquisition efficiency.
Conclusion
Currently, the most common use of chatbots is in ​​customer service. Thanks to them, you can give an instant message to your customers, seven days a week, 24 hours a day. This will allow you to change the perception of your brand and its rapid spread among clients. You can also use Chatbot to resolve various customer complaints or claims effectively.
The principle of operation of chatbots is based on keywords that can guess in customer questions and send you the correct answer. One of the most accessible tools to create a chatbot is the ManyChat platform. Thanks to it, automating messages and connecting with Facebook Messenger is a toy even for marketing beginners.
Also Read : New Google Search Methods In 2022